Today's recipe is sponsored by Produce Made Simple, my favourite resource for all things fruits and veg!
This Instant Pot Vegan Pho uses the traditional charred elements in Vietnamese Pho with a few extra ingredients to amp up the flavour.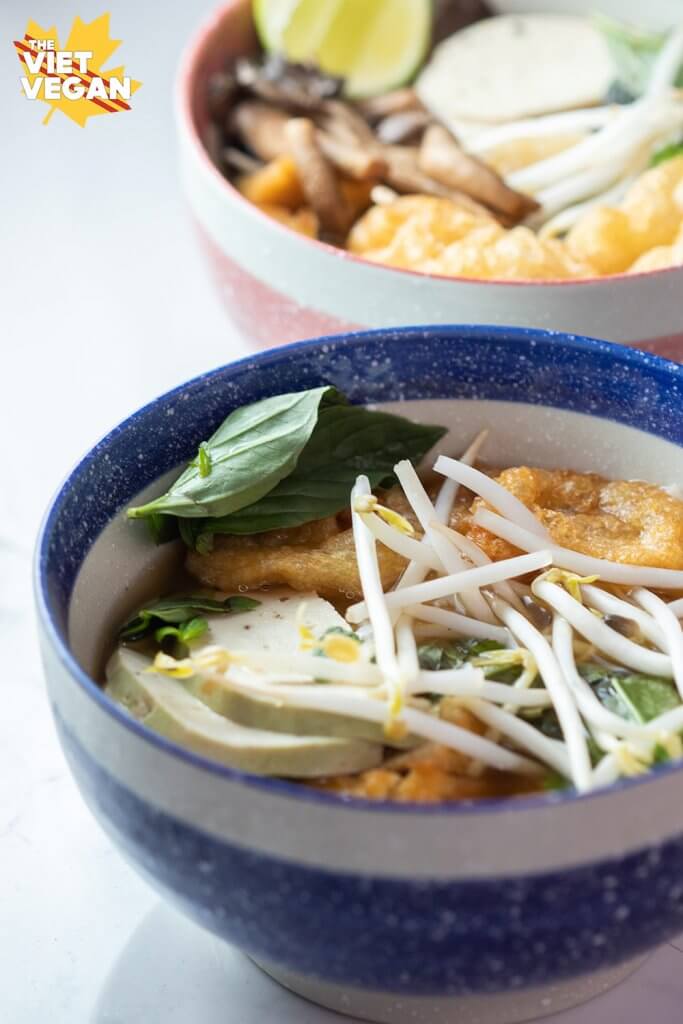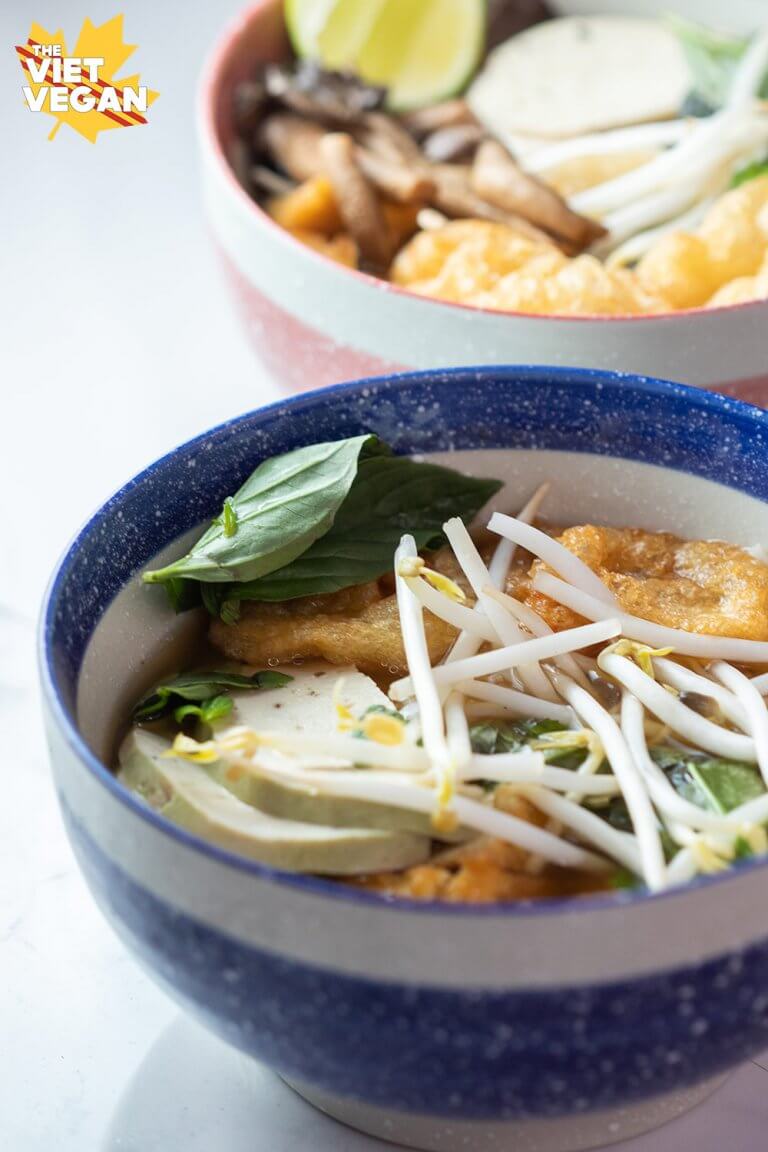 I previously shared a recipe for Vietnamese Vegan Pho a while back, and I wanted to share another version that uses the Instant Pot to create a bit more depth in flavour and saves you a bit on time. The stovetop version typically takes about 2 hours to make, but in the Instant Pot, I'm able to cut it down to 1 hour (which includes coming up to pressure and coming down from pressure), without sacrificing the depth of flavour from simmering these ingredients for a long time.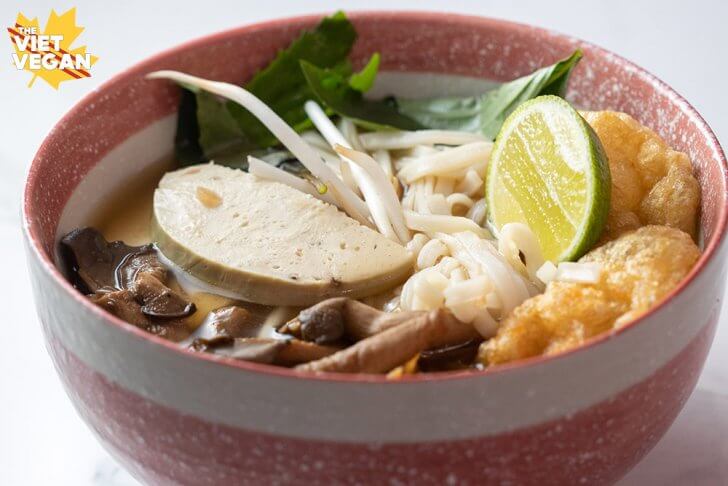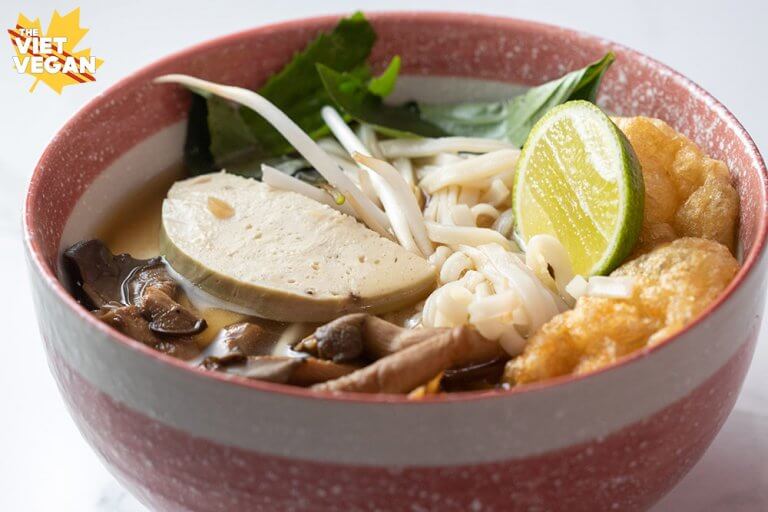 One of the reasons why I tend to procrastinate my Vietnamese recipes is because they require a few extra ingredients that a lot of people may not have access to. In this recipe, the extras like fried gluten, the Vietnamese sausage, or even the mushroom broth powder are a little harder to find. I'm hoping that the extra umami from the mushrooms and the seared cabbage will add some more layers of flavour that we didn't have before.
Lime juice will always brighten up the soup, and if you don't have mushroom broth powder, you can always add dried mushrooms to the cooking process. Season the broth with some soy sauce and sea salt in the end. In any case, the spices are truly what give this soup the fragrant, classic pho flavour, so don't let anyone tell you that you can't make pho vegan!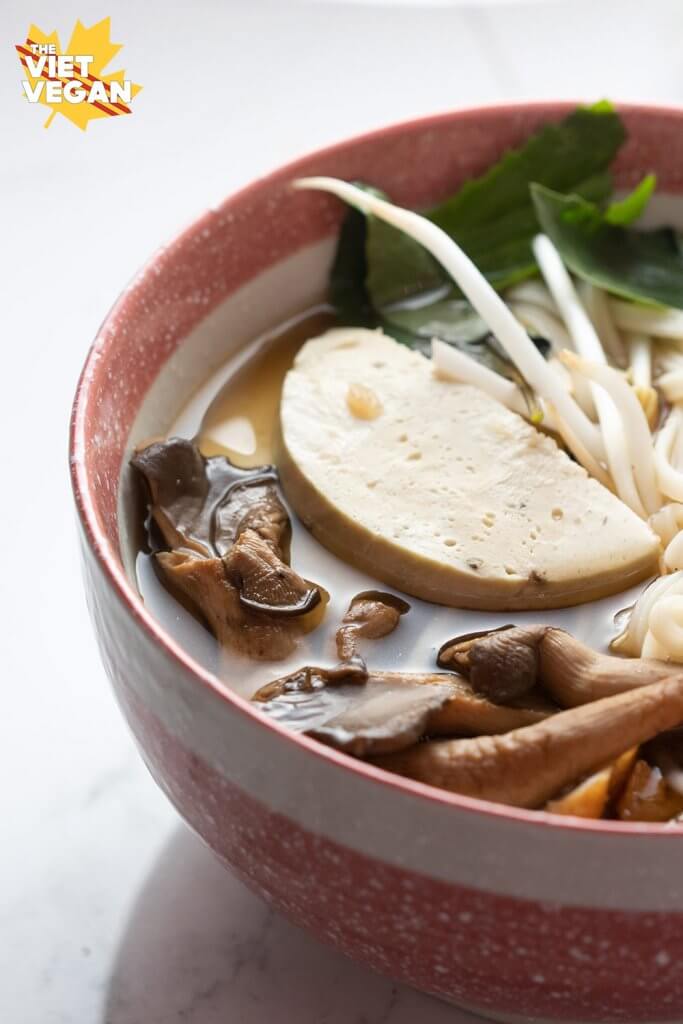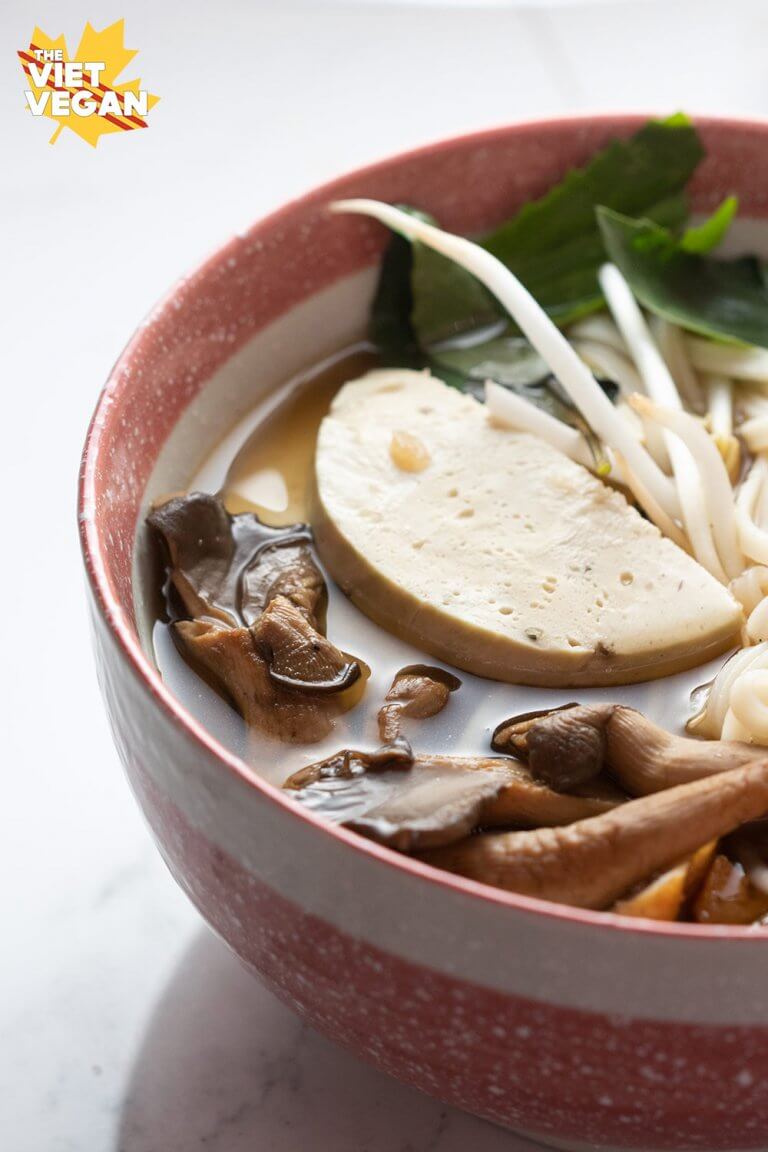 A big shout-out to Produce Made Simple for collaborating with me on this recipe as well as sharing another vegan recipe on their website! Be sure to check out my recipe on their channel as well!

Yield: 2 L of broth
Instant Pot Vegan Pho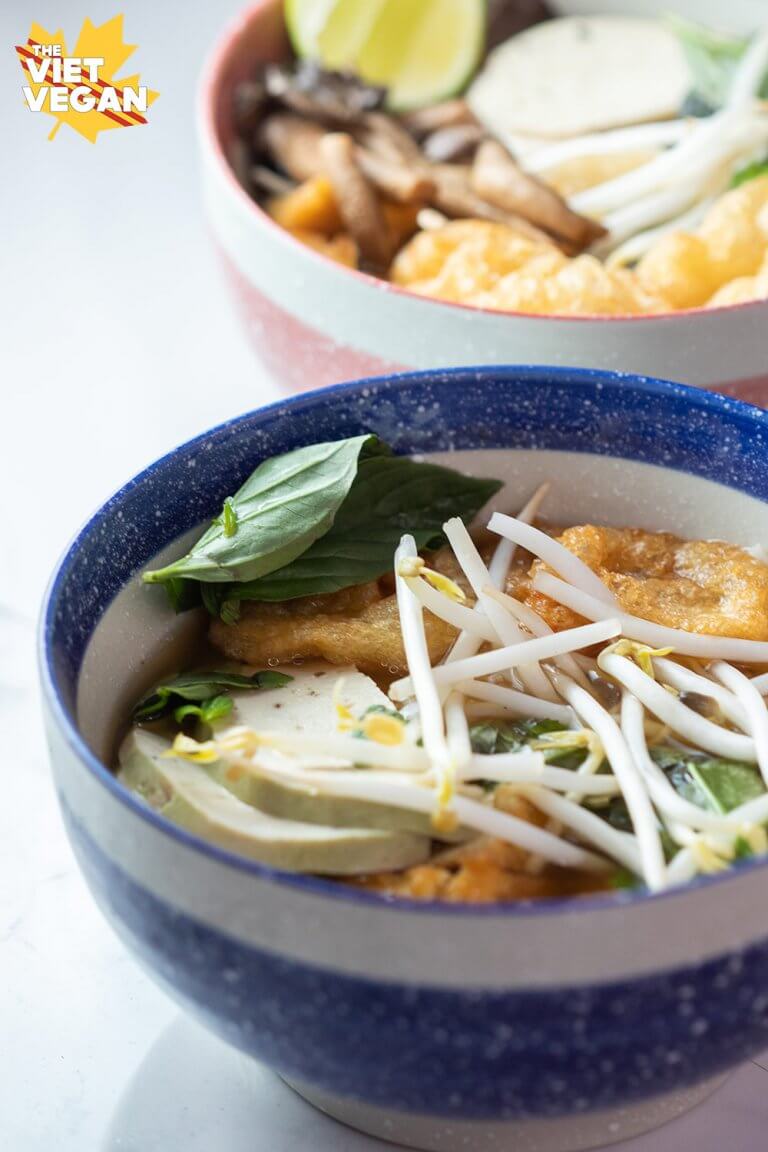 Total Time
1 hour
45 minutes
Ingredients
1 large daikon radish, peeled and cut into 3 inch blocks
2 local cooking onions (I used ones from Ontario!), peeled and halved
1/2 green cabbage, cut into 4 wedges
3-4 inches large ginger (7 inches smaller ginger), halved
1 tbsp vegetable oil
3 cups your favourite mushrooms (I used oyster, but cremini, shiitake, or portobello ones would be good too)
2 L (67 oz) water
5-6 pieces of star anise
1 tbsp coriander seed
1 tsp whole fennel seeds
3-4 pods of cardamom
2 sticks of cassia bark
1 tsp cloves
3.5 tbsp Mushroom Broth powder
To serve
Thin flat rice noodles (1 package banh pho)
Vegan vietnamese sausage (cha lua chay)
Fried tofu
Culantro
Thai Basil
Mung bean sprouts
Hoisin Sauce
Sriracha
Fresh lime juice
Instructions
On a dry skillet or over a flame, char the daikon radish, onions, cabbage wedges, and halved ginger until charred. Set aside.
In the same skillet, cook mushrooms and oil until browned.
Transfer the charred ingredients and mushrooms to an Instant pot and fill with 2 L water. Press everything down to be submerged under the water, be sure to be under the max fill line or the pot won't come up to pressure.
Pressure cook on soup for 15 minutes, turning the vent to "Sealing". Once cooked, either let it release pressure naturally or manually (be careful as there will be a lot of steam with this amount of liquid).
Remove the cabbage, onion, ginger, and daikon pieces but you can leave the mushrooms if you'd like to eat them. Using a nut bag or a fine mesh sieve, steep the star anise, coriander seed, cardamom, cassia bark (or cinnamon), and cloves for 10 minutes to infuse.
Season with 3.5 tbsp mushroom broth powder, then serve with your favourite pho accoutrements!