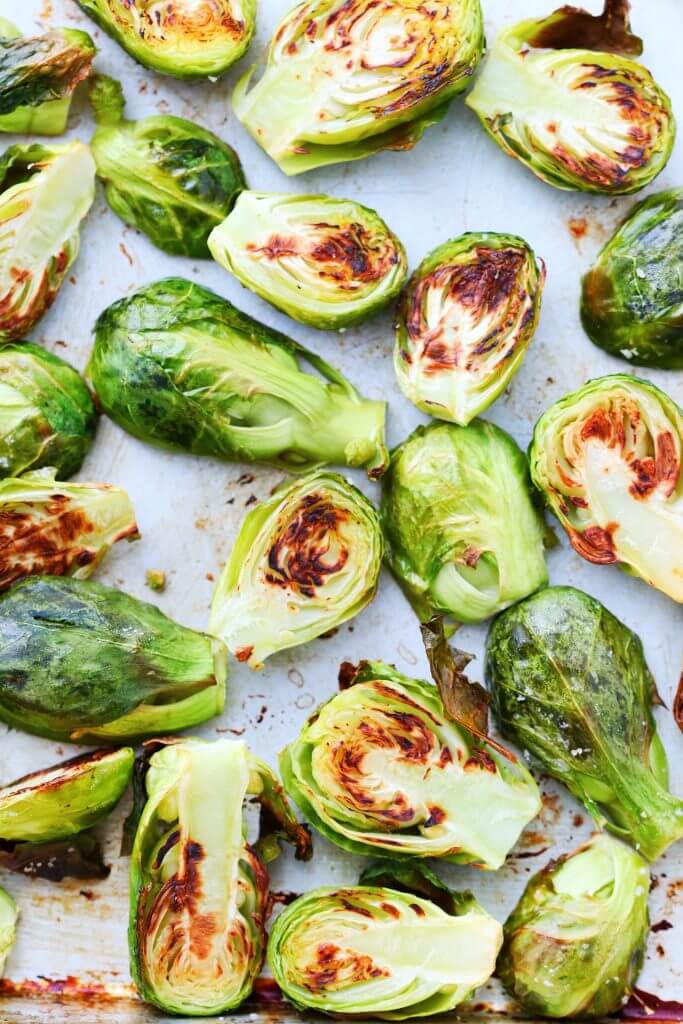 Prepare yourself for another long-winded post that has nothing to do with oven-roasted Brussels sprouts. That's not to say that they aren't worth talking about—they are. But you, dear reader, know very well that this blog has never just been about the food. Even if these little green gems are buttery when oven-roasted to the perfect point. That moment of fork-tender goodness where there's melting Brussels sprout leaves that have a hint of sweetness, a light burst of salty flavour, and a gentle bite…. That subtle resistance to the bite is what keeps these sprouts from becoming overcooked mushballs that are reminiscent of the reason why people hate Brussels sprouts. I firmly believe that the vegetables people hated as kids were hated because they weren't cooked right.
So if all you care about is knowing how to cook the best damn oven-roasted Brussels sprouts, then scroll down for the recipe. If you're curious about my next little monologue, then read on.
Many of you know about my love life, or rather the transition between my last relationship to my current one with Eddie. My current relationship is by far the healthiest and happiest relationship I have ever been in. And I'm only learning just now that even though I'm happy, loved, and fulfilled in this relationship, I still have internal, unresolved issues from my last relationship that still leave me scarred. Some would call it baggage.
Through all the time that's passed, the chats with supportive friends, and the kind patience that Eddie has demonstrated through the last year and half, I have certainly moved on. But despite it all, I still have these rare moments of pain that somewhat gnaw at me, and I know it's because I didn't get closure. I ended things and then other things came to light that shook me and left me with so many unanswered questions.
Logically, I know the only way I can find total closure is to confront the issue head-first. At least, short-term logic dictates that would be the case. That's usually the approach I take to all conflict in my life: address it immediately and find a resolution.
It sounds so cold and calculated when I say it like that.
But as many things in life are, it's complicated. Dear friends have stated that reopening these wounds wouldn't be helpful to anybody, let alone myself. The fact of the matter is, I haven't talked to my ex since the day we broke up. I haven't seen him, never heard from him, sometimes I wonder if I imagined those 6 years. The person who was my best friend and my other half had become a stranger within a month yet what feels like a lifetime later, still I'm haunted by little memories of songs, movies, and moments we shared.
With other exes, those just became memories—funny stories and moments that we can call back on because we're friends now. I used to tell myself that with time, I'd just add to the collection of memories. But after a year and a half, I'm not bitter. I'm not crushed, I'm just… still a little broken.
And I'd like to say that I can fix myself. I'd love nothing more than to declare that I am stronger than these emotions and I can just overcome them and find closure within myself.
But that's unrealistic. The world doesn't always work that way. People don't see things the way I see things all the time, and that's just the way it is. Heck, that's the reason I'm in this situation in the first place.
Things are sometimes left unresolved and we have to figure out ways to get over it.
So this is me, telling myself, to get over it.
That's how it works, right?
Yield: 4 side servings
Oven Roasted Brussels Sprouts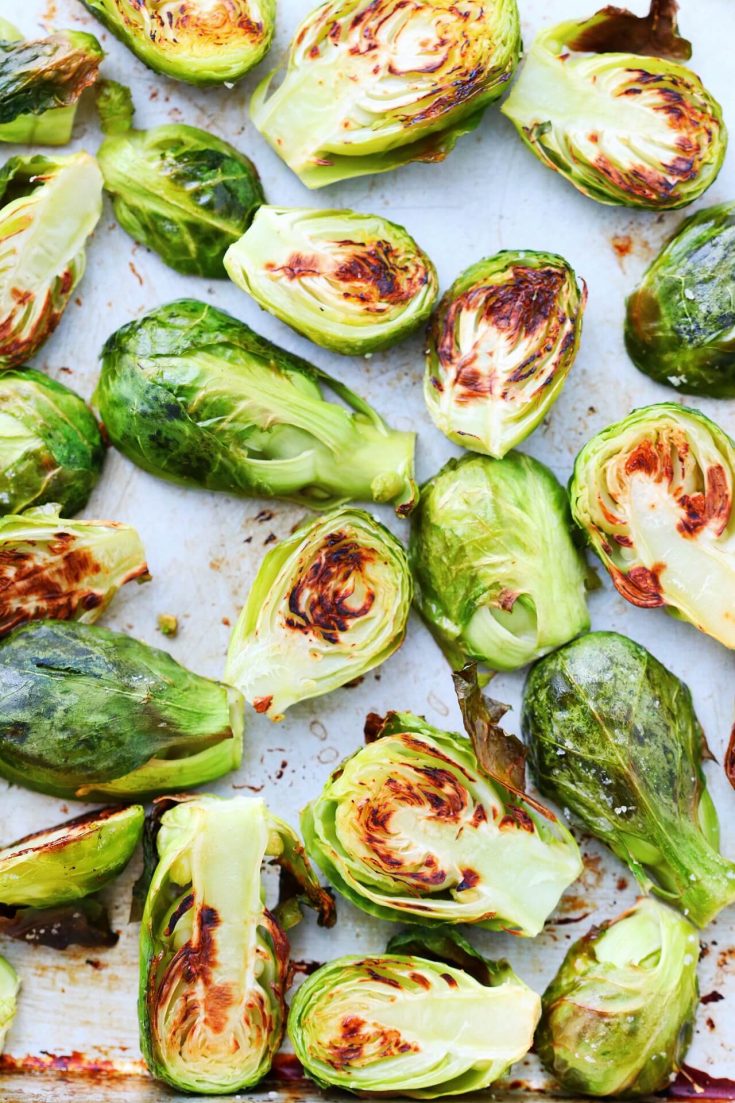 Ingredients
4 cups of Brussels sprouts (I believe 1 lb? It was a bag of them)
1 tbsp grapeseed oil
Kosher salt to taste (approx 1/4 tsp)
Black pepper to taste
Instructions
Preheat oven to 400ºF (205ºC).
Pick off loose or damaged leaves of the sprouts and trim the base of the sprouts. Cut sprouts in half and spread out onto a large baking sheet. Drizzle oil on top and toss until sprouts are just lightly coated in oil.
Arrange sprouts cut-side down and lightly season with salt.
Roast for 20 minutes until you see light browning on the cut sides of the Brussels sprouts. If you want more caramelization, give the sprouts a quick flip and bake for another 5-10 minutes until you get your desired doneness. Sprouts should be fork tender and nearly melt in your mouth, but not overcooked and mushy.
Remove from oven and serve.