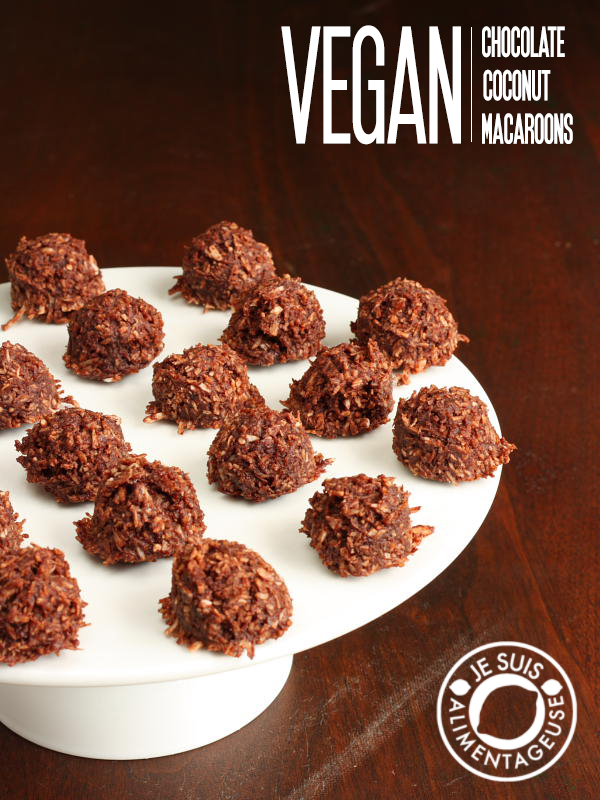 I was going to save these vegan chocolate coconut macaroons for a Christmas Cookie Book but I decided that they were too delicious not to share right away. They're so simple to whip up, and it's totally vegan. If you love coconut, these are for you. These are actually the winning recipe from the 5th Annual Vegan Bake-Off in Toronto, and it's unbelievably delicious. I probably ate about 6 macaroons as I was taking photos. It started with one because it wasn't picture perfect, then another because it made the photo even…then another, then another.
Whoops.
There goes my progress with self-control.
I'm pretty sure I have the least amount of self-control ever. This past year I've somehow managed to binge-watch my way through all of Friends, all of Sex and the City, all of Castle, 2 seasons of Big Brother, Big Brother Canada, 2 seasons of Doctor Who, all of Mad Men, all of Star Trek Voyager, and Orange is the New Black.
I love TV. It's kind of a problem. I don't particularly like to 'lose myself' in TV, I love watching because of the actors I love (Nathan Fillion), the ideas (Star Trek), the photography and poetry (Mad Men, OitNB), awful and awesome human beings (Big Brother), and just great story telling in general. I don't just watch TV and sit there, often times I'll put on a TV show and be doing homework, or editing photos or just cooking in the kitchen. I'm sure I could be doing better things with my time, but I love it.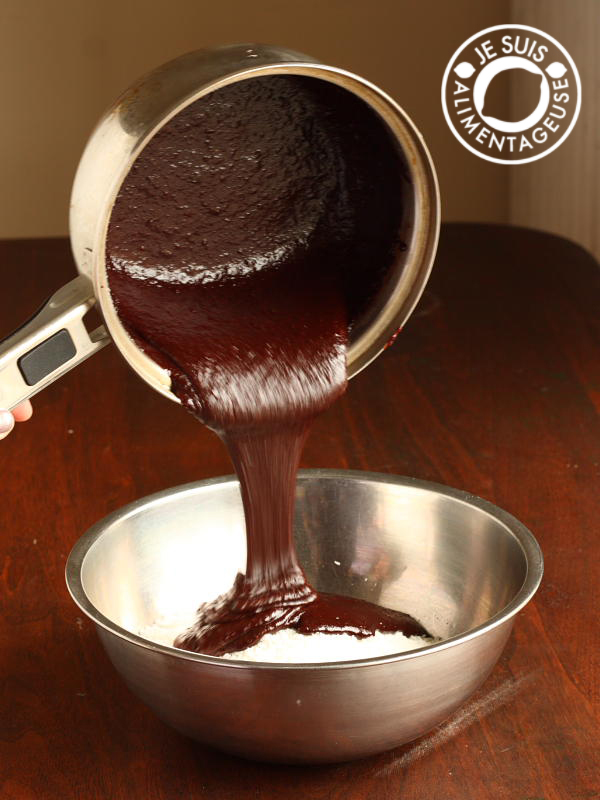 TV is how I am inspired (B'Elanna Torres and banana pancakes). TV is what reminds me of childhood, or teaches me new things. It exposes interesting aspects of life that cannot be criticized in the same way in real life because of censorship, or corrupt media, or just ignorance. I also love watching foreign films or just movies in general. I'm an avid cinema-goer. I love going to an all dark theatre, the smell of popcorn, and the immersion of the story in a film that is a shared experience with the other people in the audience. It's something magical in the theatres. Is it worth $13 for a pair of glasses made for people with nose bridges and expensive popcorn? Not necessarily, but I'll pay $13 to help out a filmmaker.
I had the pleasure of learning how movies are made by providing the craft (basically the catering) for a friend's student film for school, and I think that made me appreciate film and TV that much more. There's so much that goes into a film, and the 1-2 hours we put into watching a film doesn't even account for all the time and energy that gets put into a production.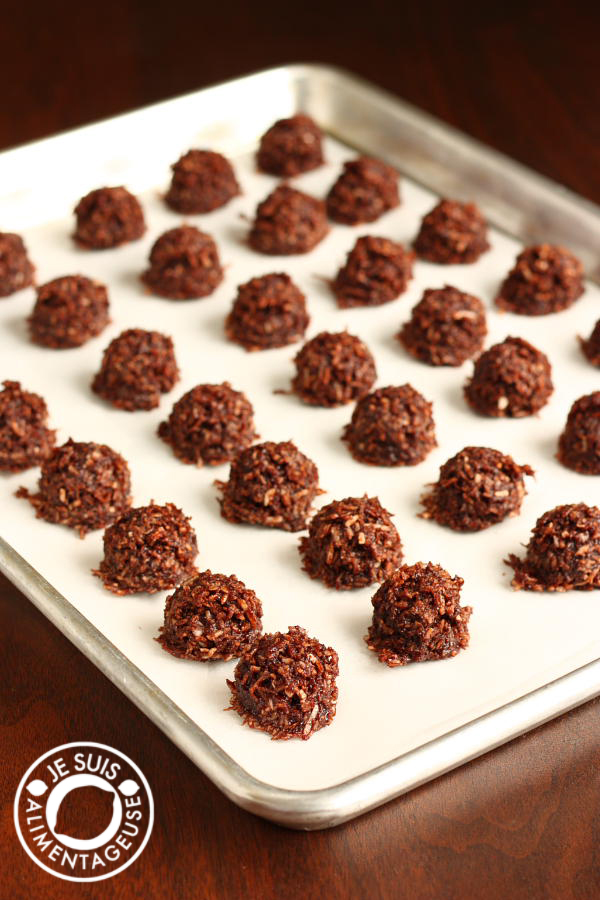 Little thought processes like these make me realize what my new Brazilian friends are talking about when they say I ask very interesting questions. I'm always curious as to how things work and I like to understand and grasp these concepts, plus my love for photography really drives how I take in TV and films.
What are your favourite TV shows and films? Do you have a TV addiction like I do?
Whether you do or not, make a batch of these macaroons. They're delicious and coconutty. You're welcome in advance.
Yield: 40-45 cookies
Vegan Chocolate Coconut Macaroons
Recipe adapted 0 at the 5th Vegan Bake-Off in Toronto
Total Time
1 hour
20 minutes
Ingredients
1 package creamed coconut (170g)
3/4 cup coconut milk
1/2 cup sugar
a pinch of salt
6 tbsp cocoa powder
3 cups unsweetened shredded coconut (toast it for extra flavour but I didn't have time)
Instructions
In a pot, whisk together creamed coconut, coconut milk, salt, and sugar and heat over medium low heat until combined and just about to bubble (you may have to break up the creamed coconut with a wooden spoon).
Add the cocoa powder and whisk until incorporated.
Pour mixture over shredded coconut and stir until well mixed.
Drop spoonfuls onto a lined sheet, then refrigerate for at least an hour until firm.