So basically this smoothie was to get rid of some leftover coconut milk and overripe bananas. Oh and to find an excuse to use these awesome paper straws! They're super pretty but they kind of soak up the liquid a little at the top so the straw gets soggy in about 5 minutes. Luckily for me, this smoothie was so delicious it barely lasted 5 minutes so the straw wasn't that hard to deal with. Now I know coconut milk is pretty high in fat, but I justified using it by treating my body to some fibre and vegan goodness! This smoothie would be great for the mornings, or even after dinner as a dessert, kind of like a milkshake. (Again, my past few posts have seemed sort of breakfast-themed)
This week has been a very busy week so far, and is only Tuesday! Yikes. I spent probably about 6 hours yesterday going through a bunch of my old photos, editing them (because I guess I learned a lot more about photograhy since those photos) and then adding my stamp. I probably reuploaded about 60 pictures, so stay tuned for watermarked and slightly better photos! And as you probably already know, printable recipes with my new recipe widget.
Also, this Saturday is the Vegan Bake-Off! I'm so excited to bake my vegan lemon donuts, because I was testing out different recipes, and I have deemed that my vegan donuts are much tastier than their non-vegan counterparts. Tickets are only on sale for a few more days, so if you live in Toronto, you want to have 2 hours of fun on Feb 2 at Spadina and Bloor, and you want to eat delicious desserts for $8 total, cooooome to the Vegan Bake-Off!
Here's a little sneak-peek at the non-vegan donuts. I promise you the vegan ones are much prettier and way more delicious!
I hope to see you there!
***If you want this to be gluten-free, make sure you buy oats that explicitly indicate that they are gluten-free because oat sometimes can be cross-contaminated with other grains containing gluten.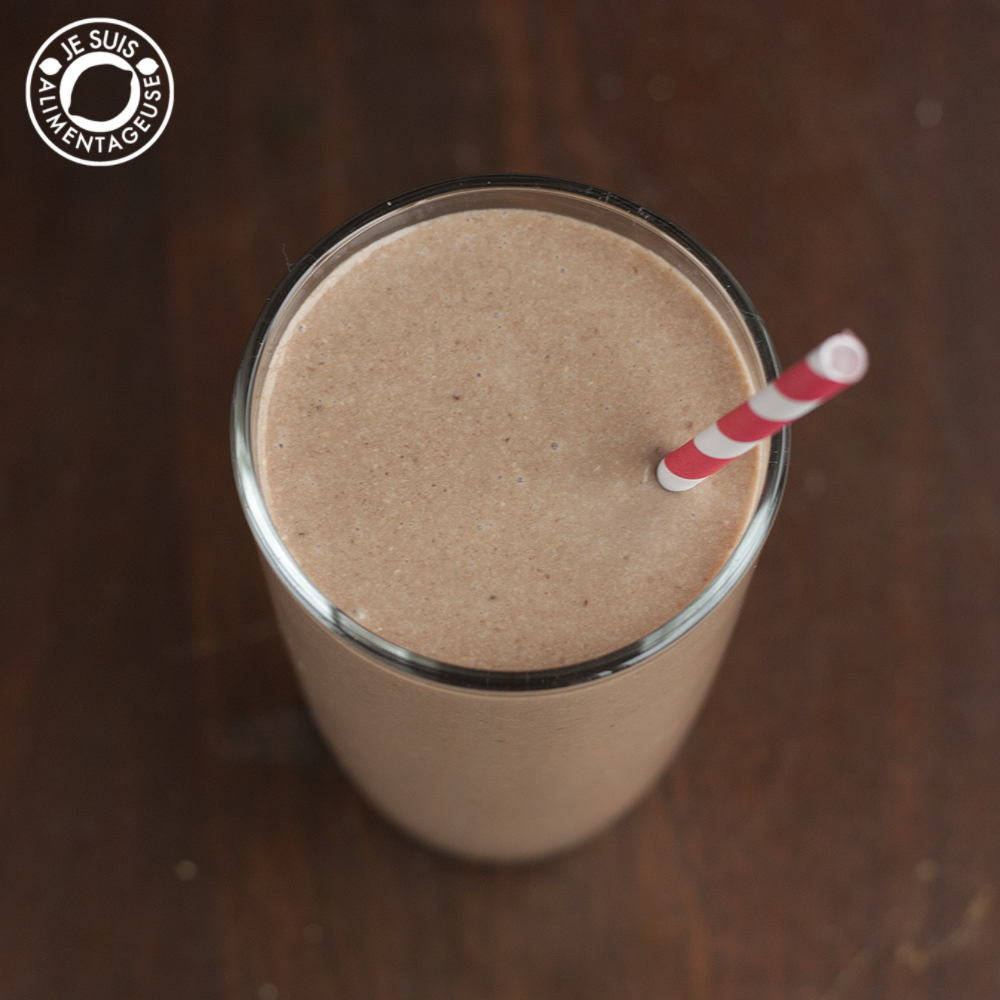 Yield: 1 smoothie
Vegan Chocolate Smoothie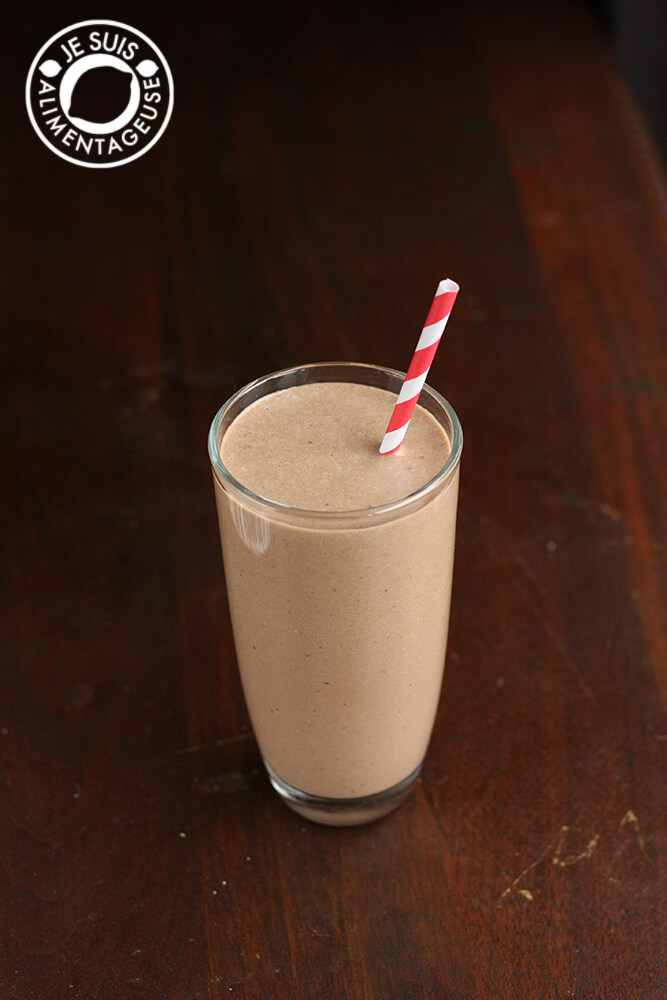 Kick start your morning with some fibre and deliciousness! You can easily sub the coconut milk with some other type of milk-substitute. I feel like vanilla almond or soy milk would be deliiiiish!
Ingredients
1/2 cup plant milk (coconut, almond, soy, whichever!)
1/4 cup rolled oats
1 heaping tsp ground flax seed
1 heaping tsp cocoa powder
1 overripe banana
1 tbsp agave nectar
6 ice cubes (unless you use a frozen banana)
Optional: Add almonds or almond butter for extra protein. This smoothie will keep you full for a while!
Instructions
Blend all ingredients together until the ice cubes have been all blended up and you no longer see large bits of oatmeal.
Drink immediately. Delicious!