I'm actually really terrible at baking anything other than cookies and cake. Pies, breads, pastries…or anything that I need to knead or roll, I'm just terrible at it. I know it just takes practice, but I can never get the perfectly even and beautifully crimped pie crusts. Or that perfect, super flaky and melt-in-your-mouth pie crust? Not my forte. I'm more of a throw-it-in-a-bowl-give-it-a-stir-then-divide-between-cupcake-liners kind of girl. That's my jam.
But you know what? I'm way more of a pie person than I am a cake person. Back when I was in high school, I played Maplestory [YEAH THAT'S RIGHT], and the GMs divided everyone into Team Cake or Team Pie. HOW DO YOU CHOOSE? CAKE OR PIE?! I got sorted into Team Pie and I was devastated.

I longed to have the little cute cake sign float over my head. I thought the pink frosting and red cherry on top were so pretty and way nicer than pie. Plus I was a firm believer that cake was way better. How could you go wrong with frosting?
But I was naive. Pie, oh pie. I apologize for any flack I gave you. You are clearly the superior choice. The perfectly flaky crust, the sweet and gooey filling… ranging from sweet, to creamy, to fluffy and light as a dream. But cake? Cake is always sponge plus frosting. Sometimes sponge plus ganache and frosting. But fresh fruit, spices, and pie crust and fillings galore. That's the way to be.
The Maplestory Gods knew I was really Team Pie all along.
To celebrate EPIC PI DAY (3.14.15!!!), obviously I made a pie. I was determined to make a good, vegan pecan pie with no corn syrup or tofu, but was still thick and gooey with caramelized deliciousness. I based my recipe loosely on Hell Yeah, It's Vegan! and Vegetarian Snob. I was so intrigued that HYIV's recipe used salted crackers! I thought, oh my god, that's such a good idea. It acts as a filler and adds body to the recipe while contributing an undertone of saltiness. My friends had no idea there were crackers in it, either. Just try it, it'll be good. PROMISE.
Anyway, my other blogger friends made Pi Day recipes too. Go check em out! They're not vegan, but they're pretty nonetheless. I will love unconditionally anyone who makes me a vegan lemon meringue pie.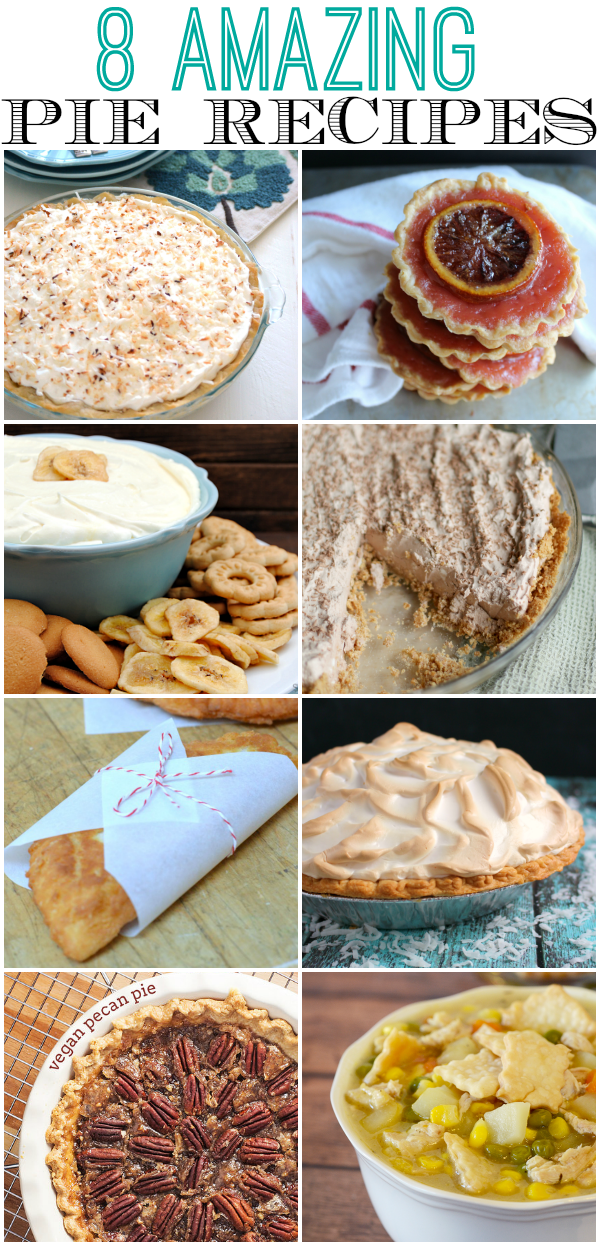 Total Time
2 hours
55 minutes
Ingredients
For the pie crust:
1 stick (1/2 cup) vegan buttery sticks, cold and cut into cubes
1 stick (1/2 cup) vegan shortening), cold and cut into cubes
3 cups all purpose flour + flour for rolling
1 tsp salt
2 tbsp white sugar
10 tbsp (150 mL) ice water
OR
Try my new, favourite fool-proof pie crust recipe
For the filling
1 tbsp coconut oil
1/2 cup pecan halves
1 cup pecans pieces (Or you can have all halves, toast together and then separate later to chop)
1/2 tsp ground cinnamon
1 cup white sugar
1/2 cup maple syrup
1/4 cup vegan butter
2 tbsp flax meal + 6 tbsp warm water
10 salted top crackers, crushed
1 heaping tbsp flour
1 1/2 tbsp vanilla extract
Instructions
For the pie crust:
In a food processor (or if you don't have one of those, a large mixing bowl and a pastry knife), blitz butter, shortening, sugar, flour, and salt until the butter and shortening is about pea sized. Pour in ice water and mix until just combined. Transfer to a clean countertop and divide into two equal pieces. Shape into discs and wrap with plastic wrap. Let chill in the fridge for at least an hour.*
Once chilled, remove from fridge and roll out until 1/4 inch thick and it fits your pie pan. Wrap your rolling pin with the pie crust to easily roll it out over the pie pan.
Gently shape the pie crust to meet the crevices of the pie pan. Use a knife to trim the edges of the pie crust, then crimp the sides or leave as is. Use a fork to poke holes all along the bottom to prevent bubbles. Cover the edges of the crust with aluminum foil to prevent burning the edges. Bake at 325ºF for about 10 minutes. The crust will shrink a little bit, depending on your pan, so give it about 1/2 inch to an inch to shrink down to. Remove from oven and set aside.
To make the filling:
Preheat oven to 325ºF.
In a skillet, melt coconut oil over medium heat. Toss pecans into the pan and stir until lightly coated in oil. Sprinkle cinnamon on top and continue stirring until pecans are fragrant and lightly toasted (about 3-4 minutes). Watch carefully and stir constantly because they burn really quickly. Remove from pan and set aside to cool. Roughly chop pecans once cooled. You can reserve about 1/2 cup of them whole to leave on top for decoration.
In a small bowl, mix flax meal and warm water and let sit until thickened and gelled (about 5 minutes).
In a small pot, combine white sugar, maple syrup, butter, flax mixture, crackers, flour, and pecan pieces and stir over medium low heat until sugar is dissolved and mixture is fairly thick (about 5 minutes). Turn off heat, stir in vanilla extract, and transfer to par-baked pie shell. Arrange pecan halves on top as desired. If you can, submerge them in the sugar syrup a little bit so that the pecan halves are protected from burning. I didn't do it when I shot this photo, so obviously its fine if you don't, but I prefer the taste of them when they're not darkened like this XD
Keep edge of pie protected with aluminum foil, and bake for about 30-40 minutes. Remove aluminum foil from edges and continue to bake until edges are golden and the pie filling is mostly set but a little jiggly in the middle when you gently shake the pie—about another 10-15 minutes.
Remove from oven and let cool on a wire rack. It's best to let it sit until slightly warmed or completely cool before serving. Cut and enjoy!
Notes
*This recipe makes two pie crusts (or a top and a bottom), so you have another pie crust for later, or you can double the filling recipe and make two pecan pies.