Vegan Tteokbokki (spicy Korean rice cake) is a salty, sweet, and spicy dish
With tender, chewy rice cake that is unlike anything else!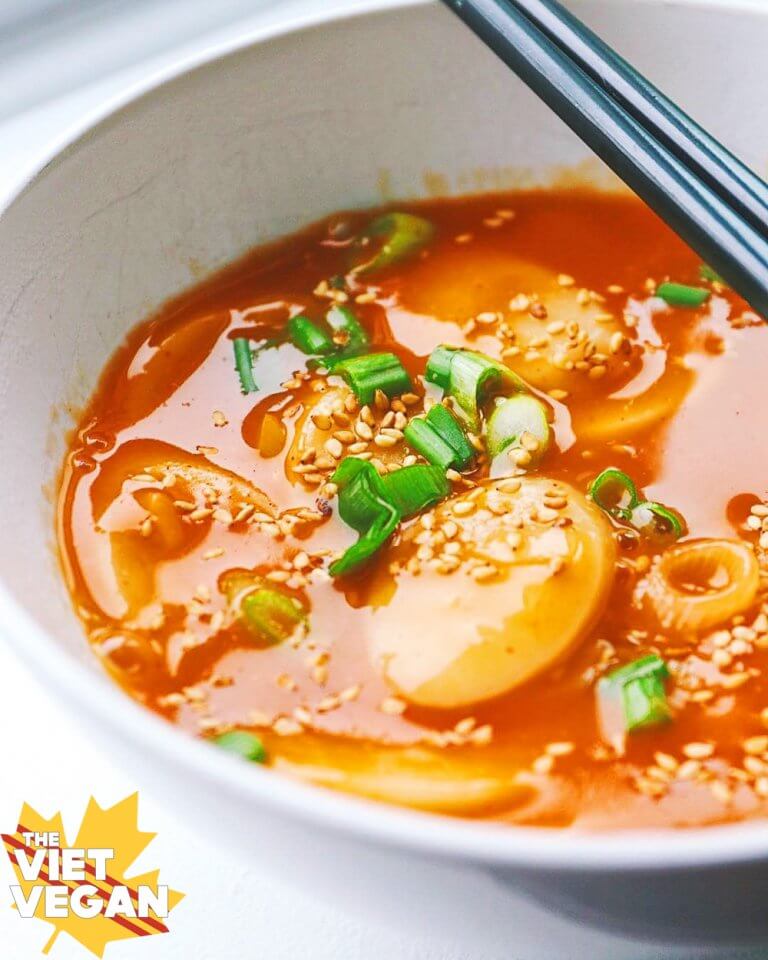 Sometimes we open a door and leave it open, welcoming to see if anyone will walk through.
We don't expect, no one is obligated, but it's a kind gesture; a welcoming gesture on the off chance they feel ready to walk back into your life.
A lot of things have changed for me, I've grown a lot, I've learned so much, and I realize now where I stand and what I'm willing to sacrifice for my own happiness.
Friends come and go, but I have clarity now on who I should spend my energy on, and who I should let go of.
Recently I let go of some negative energy that I had been holding on to for the past couple years. I told myself that I didn't feel anger, I didn't feel pain, or hurt towards this person, but I did. Of course I did, it'd be unprecedented if I didn't. But I didn't realize how much it weighed me down, how much I just wanted to let it all out.
So I did, and I opened a door I didn't think I was ever going to open again.
So far, no one has walked through, but it's open. I am no longer angry, I am no longer hurt. The baggage has been unpacked and put away, no longer holding me down but now just memories, nostalgia like a summer trip.
~~~~~
Cryptic but cathartic post aside, this is one of my favourite dishes to eat when I need something spicy and comforting. I've really enjoyed exploring Korean cuisine lately. I do find a lot of it as sweet and spicy, which is not typically my cup of tea, but in my own remakes of it, I tend to reduce the sugar to my palette so it's not quite traditional to Korean tteokbokki, but its everything I ever wanted in a dish :)
Typically tteokbokki (Korean Rice Cake) comes in the stick form, which is delicious, but I sometimes go for the sliced coin versions of it because it usually cooks a bit faster. Traditionally they use anchovies to give it that salty punch, but I opted for soy sauce and mushroom broth powder to deliver that same umami, fermented flavour.
It's quickly become a staple for me because I tend to buy tons of frozen rice cake to stockpile and whip this up anytime I need something spicy and comforting fast. I've also been missing watching Mommytang's mukbangs and it's reminding me of her jovial laugh and penchant for life.
Recipe adapted from the one and only, Mommytang
Vegan Tteokbokki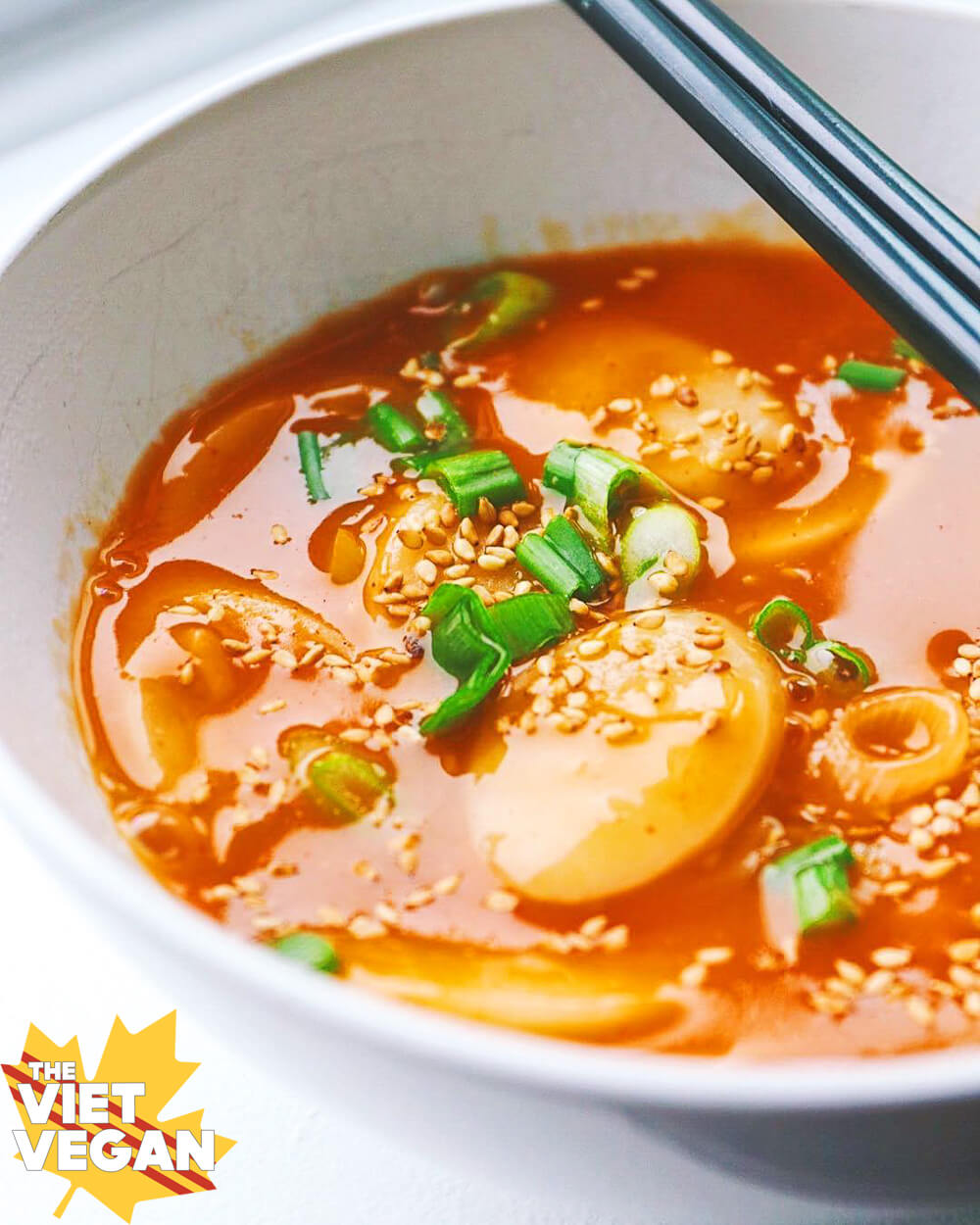 Ingredients
5 cups water
1 package of frozen rice cake slices
2 tbsp tamari
1 tsp mushroom broth powder
1 tbsp gochujang
1/2 tsp garlic powder
2 green onions, diced
toasted sesame seeds to garnish
Instructions
Add water and frozen rice cake slices to a large pot and bring to a boil.
Season with tamari, mushroom broth powder, gochujang, and garlic powder. Simmer until rice cake is cooked through and chewy, then add chopped green onions.
Garnish with toasted sesame seeds and serve along side some kimchi and fried tofu :)