This Vietnamese classic Dau Hu Sot Ca (Fried Tofu in Tomato sauce)
was made in partnership with Muir Glen!
Thanks for reading and supporting my blog :)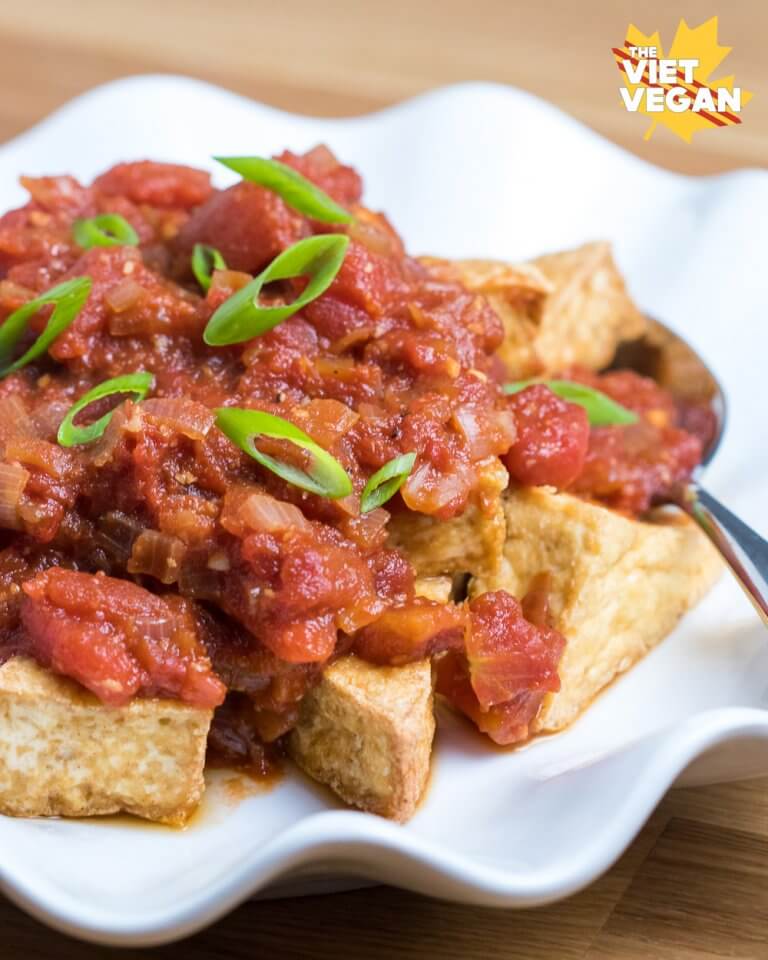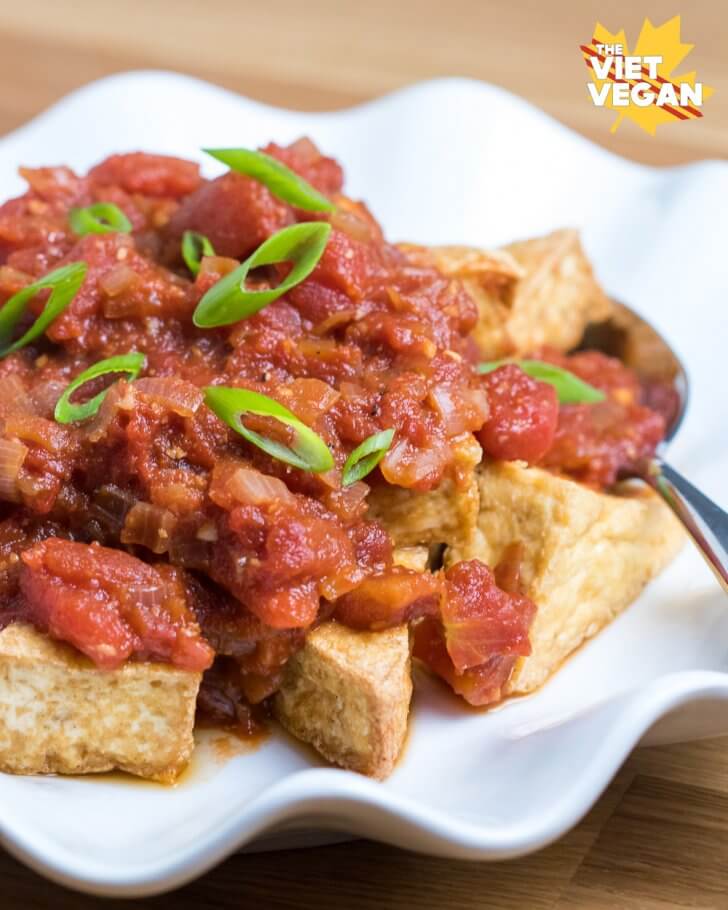 I've been on a really big nostalgia kick lately, and I'm not really sure why. But it's motivating me to bring back some of these childhood classics like this Dau Hu Sot Ca (also known as Vietnamese fried tofu with tomato sauce) so I thought I'd share my recipe with you!
Growing up my family would basically force-feed me to eat fish. Saying it would make me smarter, it would help with my eczema, eat this for me or eat this to be taller or some other thing like that. I didn't really start to like it until I was older, maybe in the last couple years of high school, or maybe it was when I first started university.
Isn't it odd, that you start to miss things you didn't even like that much from home once you leave?
My mom would make this fried fish dish with this incredible tomato sauce on top. The crispy fried fish perfectly contrasted and complemented to tangy, savoury tomato sauce, which of course was served with tender and sweet, fluffy steamed white rice. Mmmm.
Of course, I don't eat fish anymore (obviously), but not because I didn't like the taste of it. The environmental and ethical impact of the fishing industry is pretty terrific (and not in a good way), so needless to say, I definitely wanted to veganize it.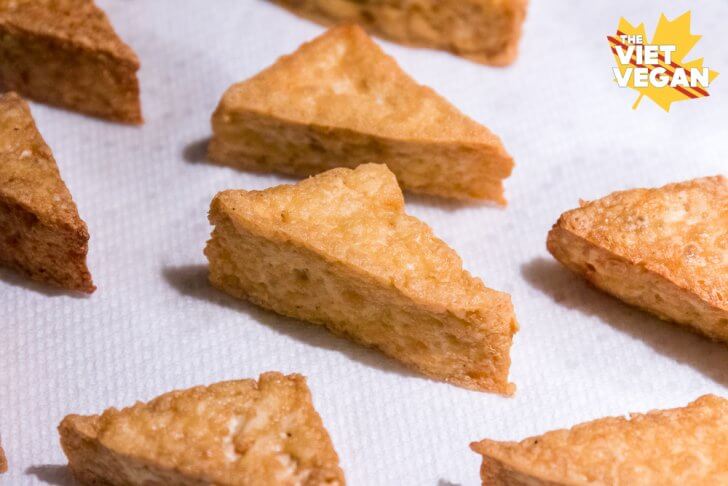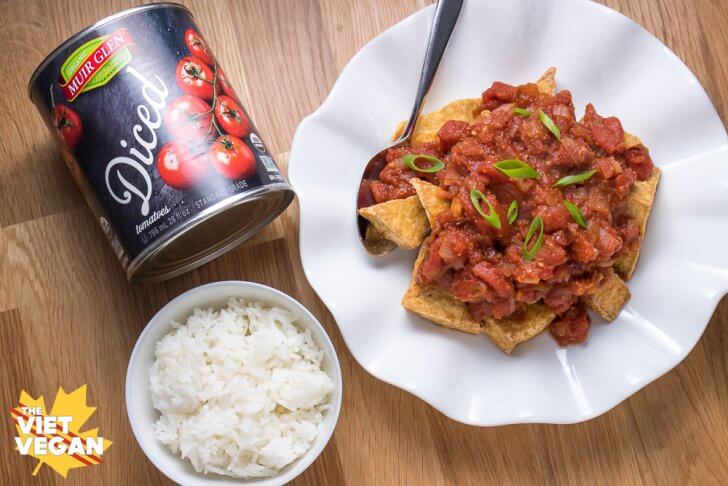 Luckily for me, a vegan-friendly version of this dish already exists! Known as Dau Hu Sot Ca (or fried tofu with tomato sauce), it's not typically made vegan, as it's usually seasoned with fish sauce. I substituted the umami-rich tamari in to mimic that fermented flavour from fish sauce, but if you have a vegan fish sauce, feel free to use that instead. While it's not the exact same dish I grew up with, the crisp, chewy edges and the tender, juicy flesh of the fried tofu capture that same nostalgic texture I remember.
The key to this dish is using the most ripe and flavourful tomatoes you can find. Not everyone has access to my grandpa's bountiful garden that my mom would take advantage of when I was growing up, so I opted for the next best thing, these Muir Glen diced tomatoes.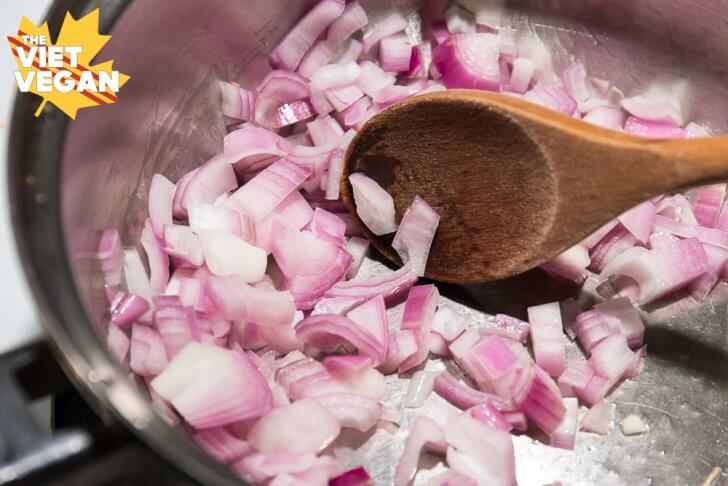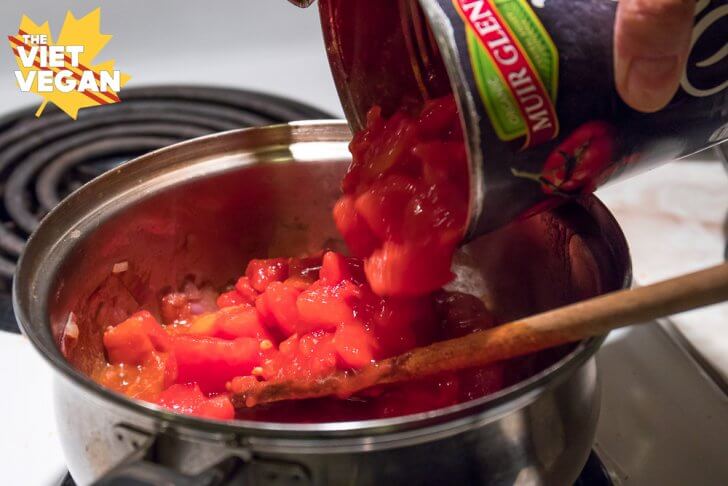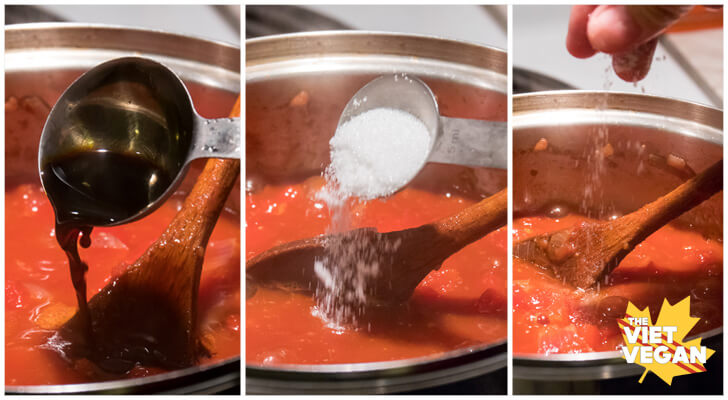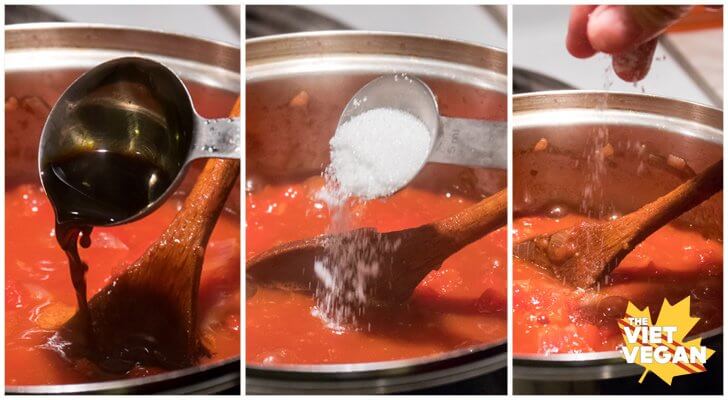 I'm not one for a green thumb, but what I do know about tomatoes is that in order to grow, sweet, delicious tomatoes, you need sunlight, and lots of it. The more sunlight you can give 'em, the sweeter the tomatoes will be, and what better place for juicy, sweet tomatoes to grow than sunny California's San Joaquin Valley? These organic tomatoes have been vine-ripened and harvested at their peak of ripeness and canned within 8 hours or less.
They also have fire-roasted tomatoes (available as crushed and diced) and while I used the classic diced ones for this dish, the fire-roasted ones add an extra dimension of smoky sweet flavour! It's not traditional to this dish so I left it out, but I definitely will swap it in if I fancy myself some charred action every now and then.
Save yourself the time of washing and dicing your tomatoes for this recipe, and you can pull everything you need to cook yourself a dish from my childhood in under half an hour (even less time if you already have fried tofu).