Creamy, cool and refreshing: this Vietnamese avocado shake, also known as sinh tố bơ, is a classic sweet dessert and treat. Don't knock it until you try it!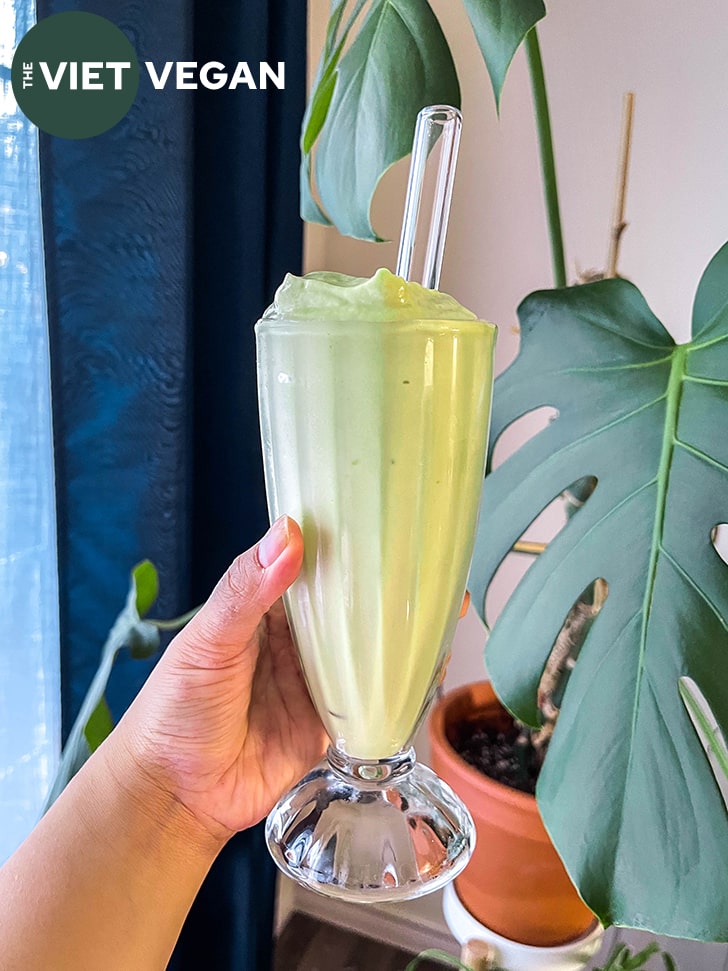 This shake is called sinh tố bơ in Vietnamese, which directly translates to "butter fruit smoothie". Vietnamese culture makes a lot of things into dessert, which confuses most Western cultures. For example, avocados, corn, and beans. Beans are used a lot in Vietnamese sweet dessert soups, called chè. The beans are precooked in sugared water, and then added to coconut milk, jelly bits, tapioca, etc. Eventually I'll show you guys how to make a spectrum of Viet desserts, but my grandma hasn't taught me how to make them yet so I'll show you once I learn =P
This smoothie is traditionally made in Vietnam with sweetened condensed milk, but I substituted that with sweetened condensed coconut milk, but you could use agave nectar, maple syrup, sugar, or even coconut condensed milk. Coconut milk with be delicious with avocado, but oat, almond, rice, or soy milk would also be good.
Vietnamese Avocado Shake (Sinh to bo)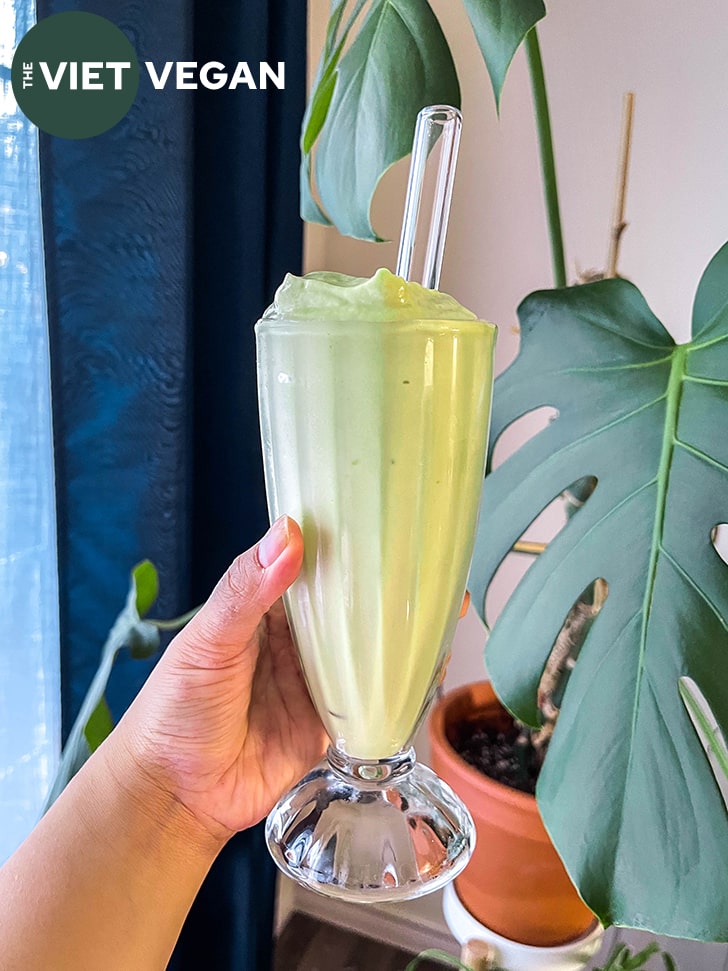 Ingredients
1 small/medium ripe avocado (or 1/2 a large one)
4-6 ice cubes (~1 cup)
250 mL (1 cup) soy milk
2 tbsp sweetened condensed coconut milk (you can also switch to a liquid sweetener instead, it just won't be as creamy)
Instructions
In a blender, combine all ingredients and blend until smooth.
Transfer to a glass, pop in a straw and enjoy!