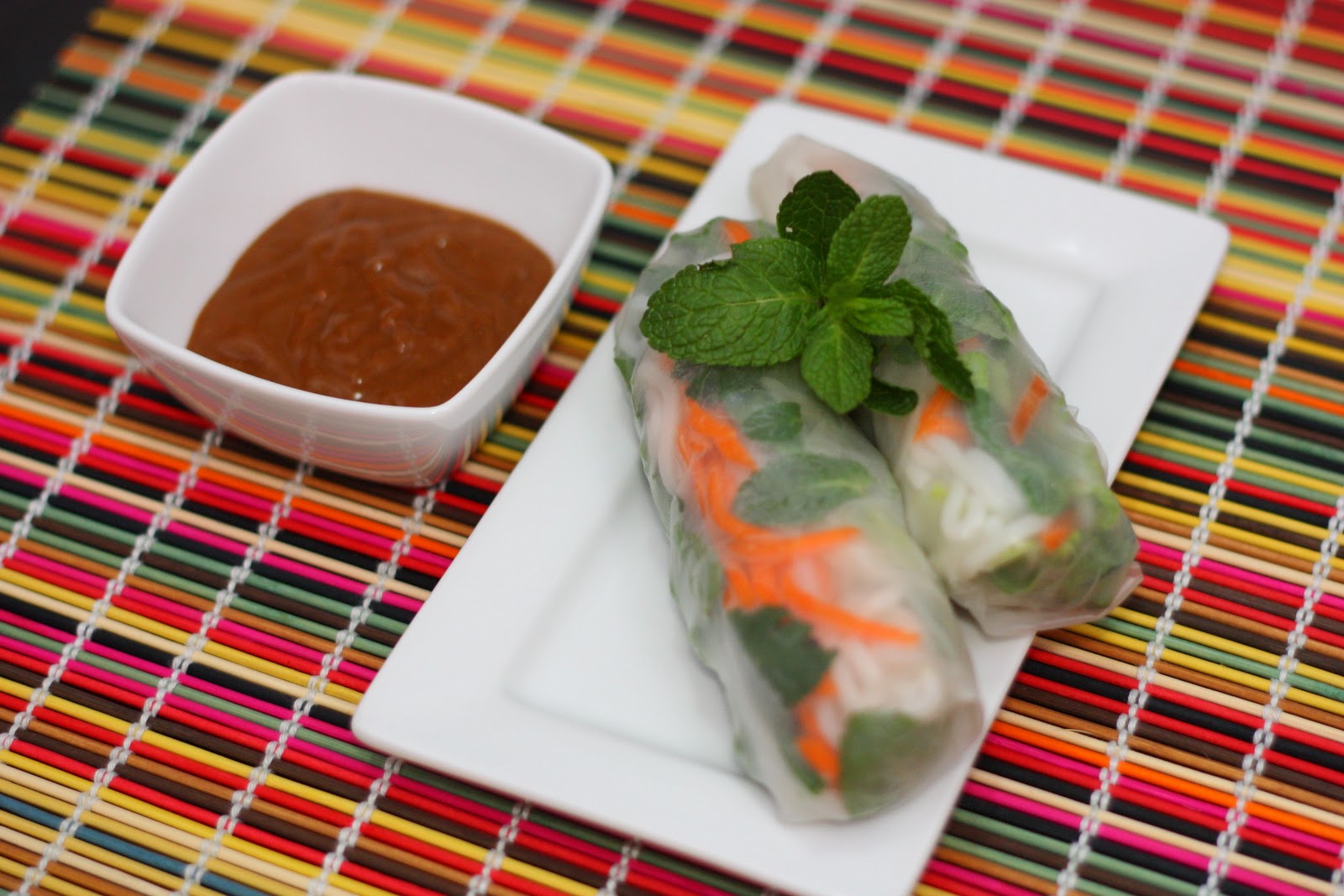 After about a year doing mostly baked goods, I've decided to start posting my Vietnamese food. Though it's not as pretty as 
churros
 per se, but I figured I might as well learn/document it now before I forget everything. I never knew what these were called in English, the best description I've ever heard was from my best friend asking me why I was eating food wrapped in a condom. At the time, I think  was pretty offended at that comment, but looking back at it, I think it's hilarious. But yes, apparently they're called fresh spring rolls, I guess because normally spring rolls are fried.
I'm currently still vegetarian and will continue to be for at least another month because my grandpa (my ong ngoai) just ordered another 10 bags of gross chinese herbal medicine. I still don't quite understand how chinese herbal medicine cannot be mixed with meat, but whatever… This is going to be another veg post. If you want to add some meat to this, just cook up some shrimp or you could fry up some fish. The mint and chives go really well with those two, especially in the peanut sauce.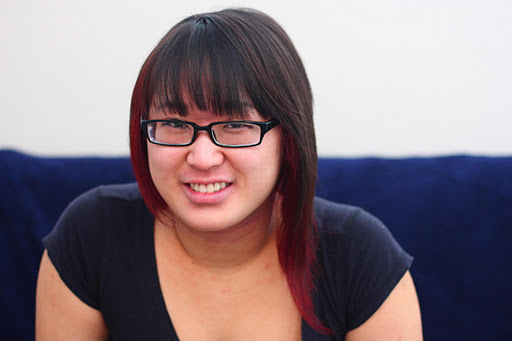 On another note, I got a new haircut! I really wanted to dye my hair red, but my skin tone wouldn't support something like 
this
, so my awesome hairdresser said to do a layer underneath my natural colour and do as she says "peek-a-boo!" I don't know what it is about red hair, but I love it so much. If I could be reincarnated, I'd choose to be a redhead (not like ginger ginger, more like Isla Fisher). I also discovered today that the my hair's natural undertone is yellow. WEIRD. For the longest time, I thought my undertones were red. Even my hairdresser thought so, until she noticed that my hair didn't take on the red as well as she thought it would after the first dye.
So apparently I'm never allowed to dye my hair blonde, because it will be super yellow. EW.
But back on spring rolls. I'll give you guys the rough recipe for the pickled carrots and the peanut sauce, but they're not totally exact because with cooking it's a lot more liberal than the science of baking. I always call my mom anytime I make Viet food because I never trust any of the online recipes for Viet food. Some online recipes use too much sugar (in like dinner food too, it's weird) or things that are not veg friendly. Some of them use random things I would never have in my pantry. Like caster sugar. Pfft. If yousa gonna dissolve the sugar anyway, what do you need caster sugar for!?
Vietnamese Fresh Spring Rolls with Peanut Sauce (Goi Cuon voi Tuong Dau Phong)
Ingredients
(Picked Carrots)
4 medium sized carrots, peeled and cut julienne-style (long, thin strips)
1/2 cup sugar
1/2 cup vinegar
1 cup water
1/4 cup smooth peanut butter
1 cup hoisin sauce
1 tsp chili (mashed with the garlic)
2 cloves garlic
1 tbsp rice vinegar (I don't think my mom ever used this but I liked it)
(Spring Rolls)
Rice paper (the ones I have are either 10 or 12'' rounds)
Fresh mint
1 head green leaf lettuce
Chives, trimmed
1 package vermicelli, boiled and strained
Pickled carrots
Cucumber, julienned (I totally forgot to put these in and now I have two cucumbers in my fridge)
Large bowl with warm water
Large plate
Instructions
To make the pickled carrots: Place julienned carrots in a jar or container with a lid.
In a small pot over medium heat, stir the sugar, vinegar and water until the sugar is dissolved.
Pour the mixture over the carrots, use a spoon to push down any stray carrots that aren't sitting in the vinegar bath.
Cover and refrigerate for at least 12 hours.
To make the peanut sauce: with a mortar and pestle, mash together garlic and chili to make a paste. (Thank you ba ngoai for making this for me!)
Mix the paste with peanut butter until incorporated.
Gradually incorporate all the hoisin sauce until it reaches your desired consistency. Add water if you find it's too thick.
To assemble: Dip cover a sheet of rice paper in water (you may have to turn it in the water). Tap off the excess and set down on your plate.
Add a leaf of lettuce just below the bottom half of the circle. Flatten it down and break the stalk a bit so it doesn't pierce the rice paper when you wrap it.
Add a bit of vermicelli.
Add mint leaves, cucumber, chives and carrots.
Wrap and dip! My method of wrapping is taking the bottom flap and curling it over the ingredients and tucking it underneath the lettuce a bit, then folding the sides in, then rolling it up. It takes some practice, and even after eating these for 21 years (OMG I'm 22 this year that's weird), I still suck at wrapping these babies.
I hope you like these! Fresh, light, yet filling =)