Garlic bok choy is one of my go tos ways of preparing greens.
Crunchy bulbs with tender leaves, smothered in a garlicky sauce <3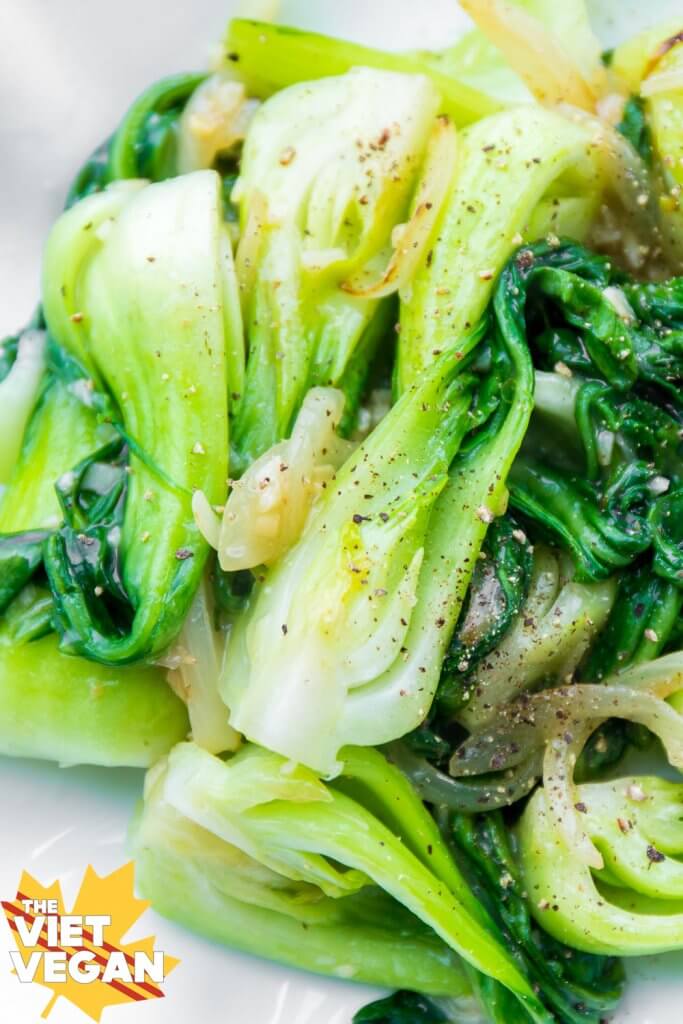 Sorry it's been a while since I posted. There were a lot of things going on, lots of life changes in the works. Lots of things I'm excited for, a few things I'm quite sad about. But I'll get into that in a moment. Firstly, garlic bok choy!
As you've seen from other posts, I LOVE bok choy. This lemon tahini bok choy is one of my favourite ways of eating it, and this classic garlic bok choy was a favourite side dish of mine when I was growing up and going to dim sum with my family. Some people like to cut the greens into much smaller pieces, some people just half the bulbs, but I like the happy medium of quartering the bok choy. That way, some of the garlic sauce get stuck in between the layers of the bulbs and gives you this incredible juicy bite when you eat it.
And now onto a life update: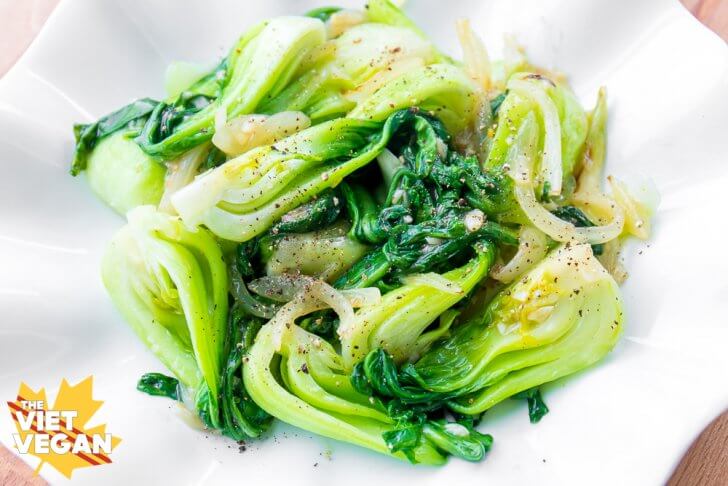 I've always been really weird with change, especially when it came to moving homes. Well, it depends on how you look at it. In the past, when I encounter a big change in my life, it takes me about a month or two to adjust. But I always do, and often the change is welcome.
I desperately needed a change when I left home to go to university. I got stuck in a rut when I finished my undergrad and chose to move to Toronto by myself to do my Master's.When I found myself stuck in a relationship I couldn't fix, I took off and started fresh outside of the city. Moving for me has always been cathartic, while also being a big bundle of stress. But every single time I've moved, it's always been for the better.
After a lot of consideration, Eddie and I are downsizing.
We're leaving our beautiful, rented shoebox and moving to a much less glamourous but much more spacious basement. I was reluctant because I'd be giving up on the gigantic gorgeous window that I use for photography (and just general self-care/sanity), a dishwasher, and the most beautiful kitchen I've ever had the privilege of using.
But we'd end up saving money, we get parking spaces (!!) and by some sheer luck and family connections, we get double the space.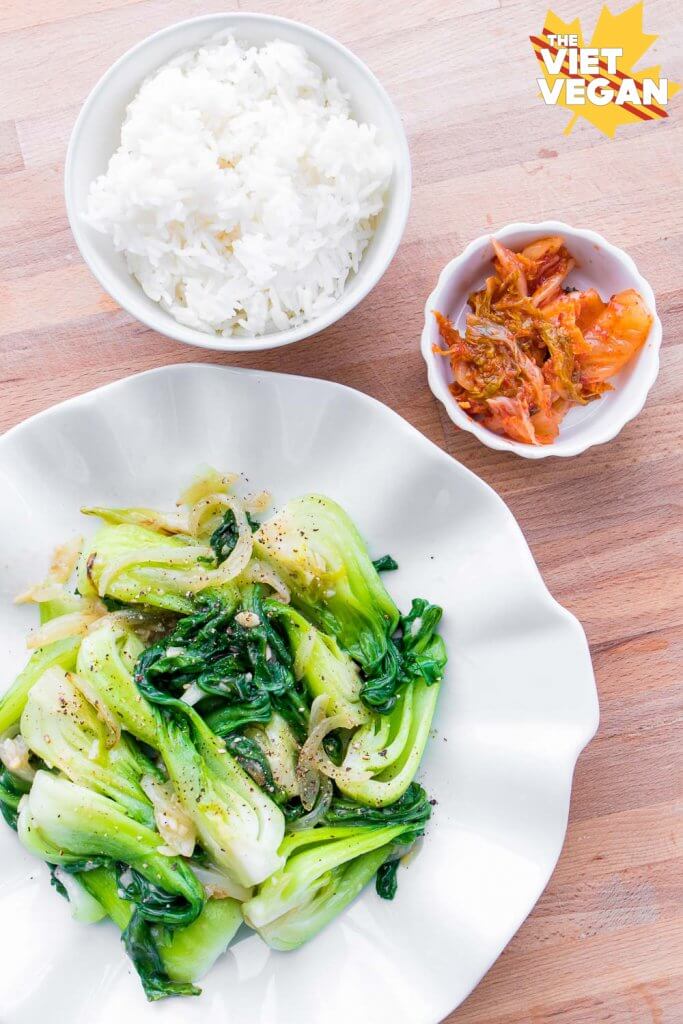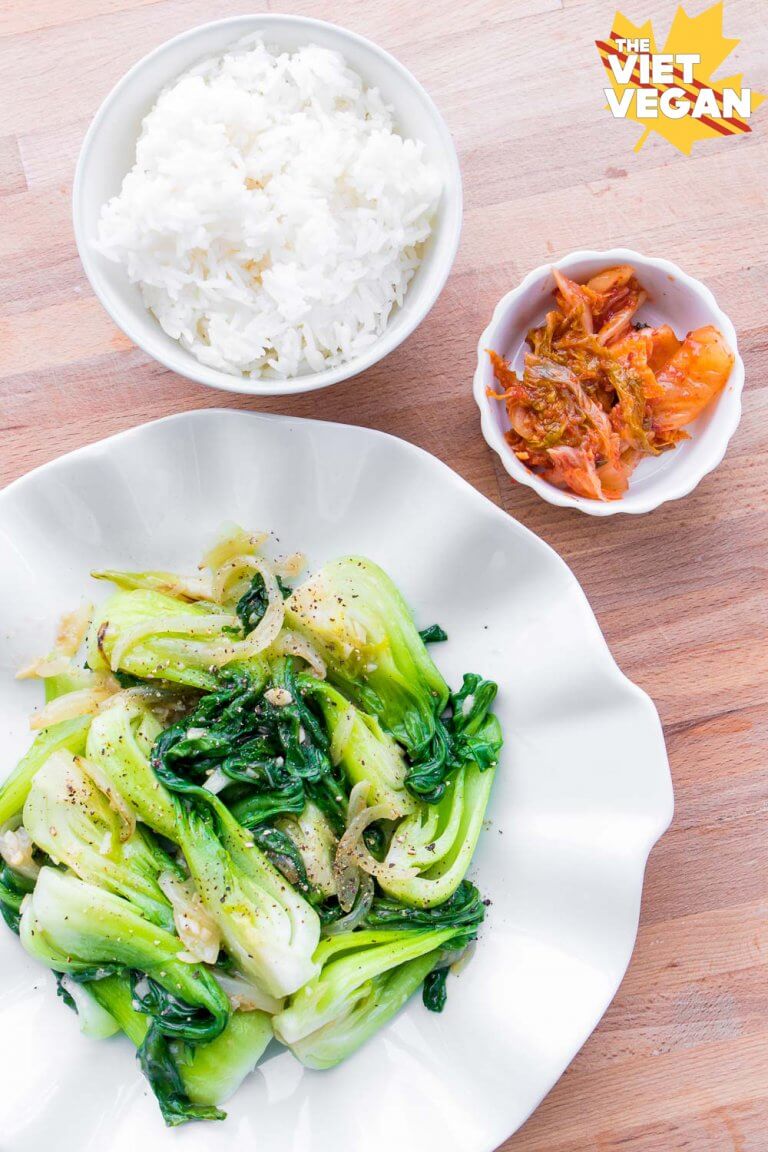 There are a lot of other small things we'd have to give up, and a few other things we'd gain, and the pros seemed to outweigh the cons, so it looks like I'll have a new, significantly less beautiful but just as effective kitchen to be cooking out of soon.
And a new space is always a welcome challenge for me to navigate when it comes to photography. This new space has about 4 different places where I could possibly shoot, AND I'd have so much more room for a pantry and my props, so I'm excited. I'm also about 10 minutes closer to Toronto (which sounds negligible, but considering that 10 minutes can shave off 20-30 minutes during rush hour, that's a pretty big deal.
Anyway, this has been one of the first good days in a long time, so I haven't really had the energy or inspiration to develop any new and exciting recipes. So here is a simple but super tasty way I love to eat my greens.
Here's a video version of the recipe if you're more a visual learner :)

Yield: 1-2 servings (I really like bok choy so I eat this all by myself usually)
Bok Choy in Garlic Sauce (Vegan & Gluten-Free)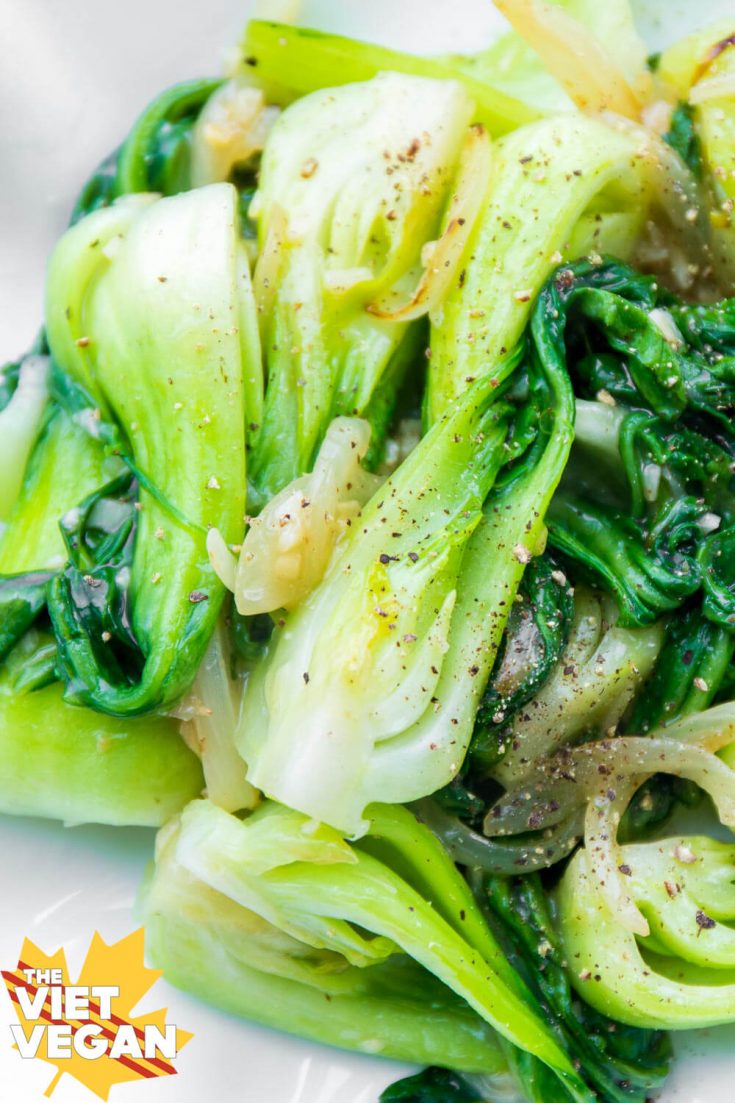 *** If you like your greens super saucy, up this to 1/2 cup broth or 1/2 cup water + 1 1/2 tsp mushroom broth powder
Ingredients
1 tbsp vegetable oil (I used olive, but grapeseed, canola, or vegetable oil blend works just great)
1 small onion or shallot, sliced
3 cloves garlic, minced
4 bulbs of Shanghai or baby bok choy, quartered and washed well
1/3 cup vegetable broth*** (I used 1/3 cup water + 1 tsp mushroom broth powder)
1 tsp cornstarch
Salt and pepper to taste
Instructions
In a large pan or wok over medium heat, cook onion in oil until translucent. Add garlic and cook just until fragrant (about 1-2 minutes), do not overcook the garlic as burnt garlic tastes bitter.
Add quartered bok choy and a splash of the vegetable broth (just to start steaming the bok choy and keep the garlic from burning). Stir fry the bok choy until the tops are wilted. If you like your bok choy super tender, continue cooking until bulb-part is soft. I like them to still have a bit of crunch. Cook to your liking.
In a small bowl, whisk together the remaining vegetable broth and cornstarch to make a slurry. Once the bok choy has cooked to your liking, add the slurry to the pan and stir immediately to coat the greens in sauce. Once thickened, remove from heat and season with salt and pepper to taste. Since I used mushroom broth powder, I didn't need any salt, but if you're using unsalted vegetable broth, you may need to add some salt.
Enjoy!