Sometimes your body needs some iron, so do it a favour and make this
vegan, iron-rich, kale tahini rice bowl.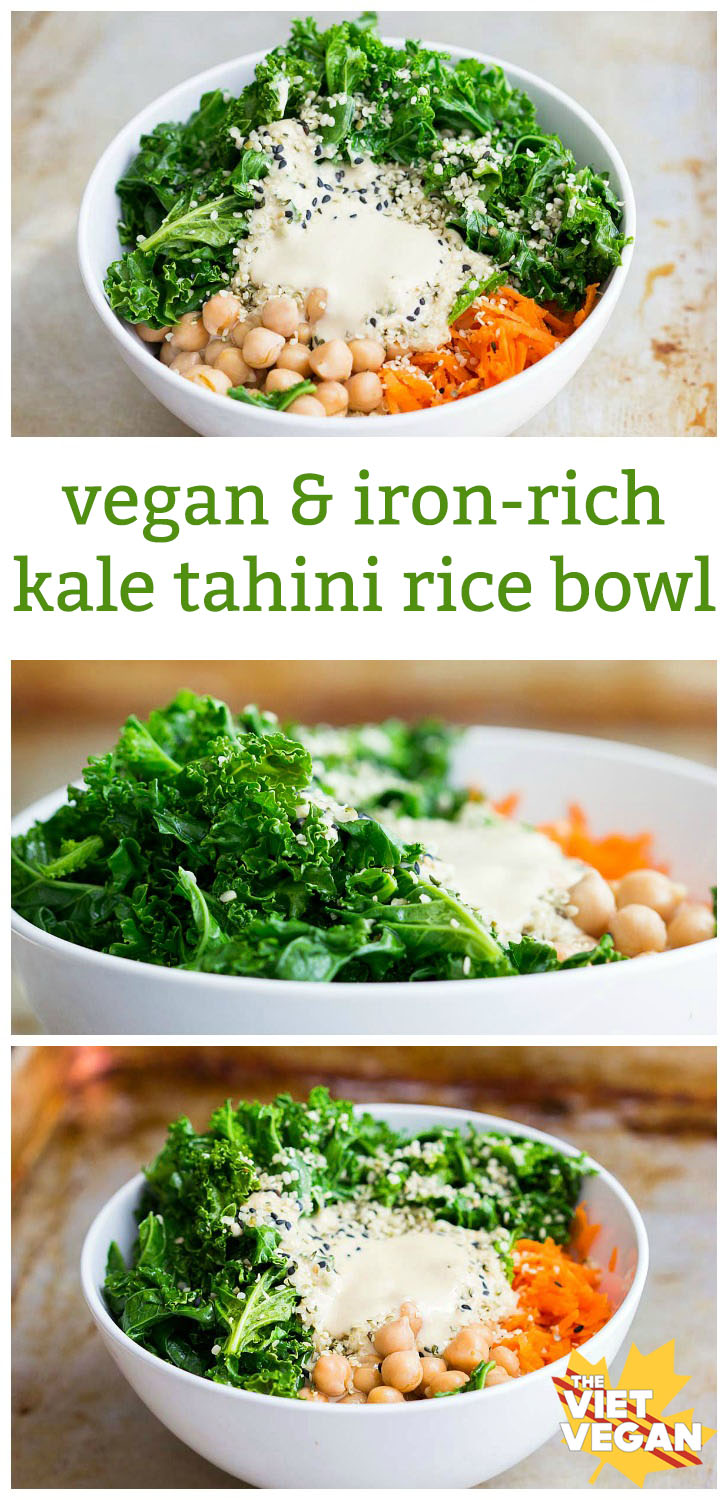 I recently attended a meet-up of awesome individuals with Emily from This Rawsome Vegan Life at King's Café in Kensington Market. It's always fun to meet up with new vegans and see what their experience is like. Everyone has a different vegan journey, and it's so interesting to hear about the path they took to be where they are today. The topic of dating and partners came up, and the fact that Burrito Boy isn't vegan came up.
"What's that like? You know, dating someone who isn't vegan?"
There are so many people who feel super mixed about the idea of vegans dating non-vegans. There are tons of vegans who are very aggressive and frankly a little offensive about how they "could never kiss someone who had willingly consumed the flesh of a murdered being". There are very few of us who were born and raised vegan. We all have to start somewhere. With that said, I didn't go into my relationship hoping to convert Burrito Boy.
Personally, I think dating as a vegan can be a form of activism. Not only can you educate people on how veganism is a compassionate lifestyle, but you can also help break down the stereotype that vegans are militant, angry people when you meet their family and friends. Besides, limiting yourself to a certain group of people doesn't mean you'll find someone who suits you. You can choose who you date, but you can't really choose who you fall in love with. Just because two people are vegan doesn't mean they'll get along.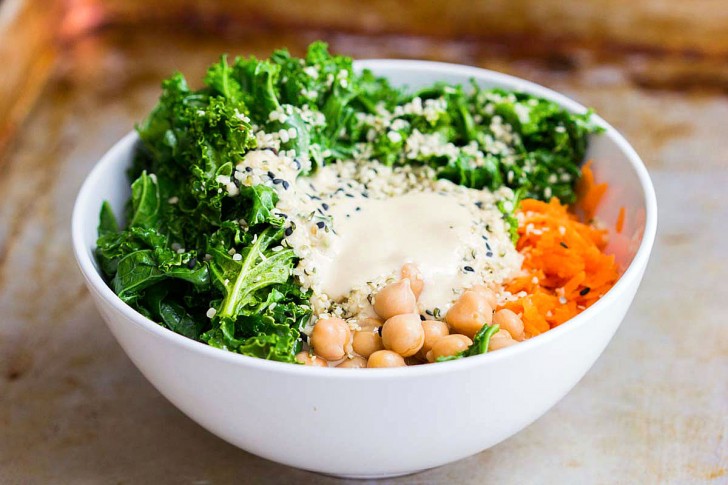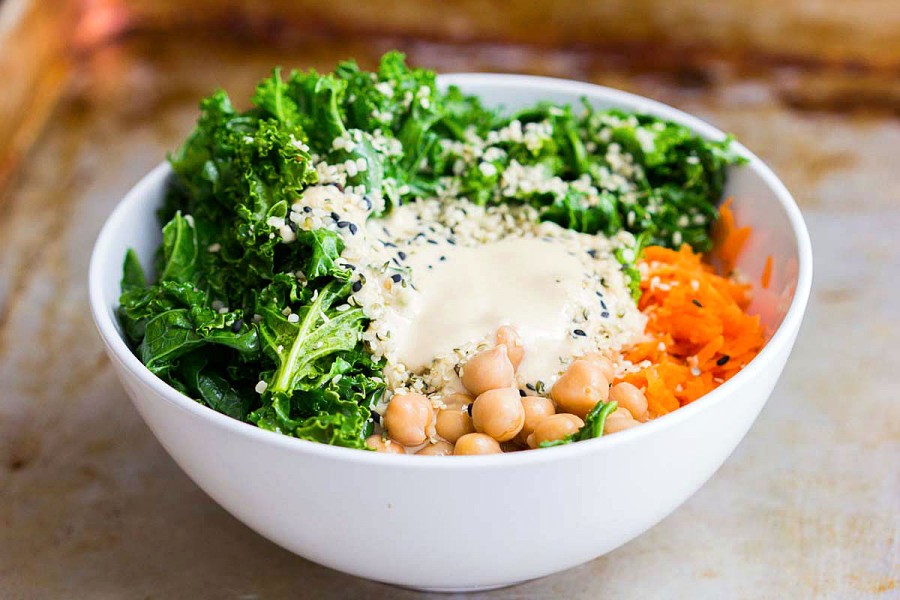 But an ongoing concern that vegans have about dating non-vegans is whether or not their partner will support their ethics or lifestyle. Whether or not someone supports you and how you live your life boils down to whether or not your partner actually cares about you and respects you.
Before Burrito Boy met me, he had never really known anyone vegetarian, let alone vegan. I can't remember exactly what he said when I asked him what his first impression of me was after he found out that I was vegan, but I think it was something along the lines of a shrug plus "I dunno if that was gonna work out, but you seemed cool." As we were going out, he'd ask me whether or not something was vegan before giving it to me. He'd let me pick the restaurant anytime we were going out, or he'd double check that I'd have something to eat if we were going to a restaurant of someone else's choice. Aside from the fact that he's both indecisive and easy-going, he's always really accommodating of my plant-eatin' ways.
On his birthday, he really wanted to go to Tucker's Marketplace (basically white-people food buffet) and while he enjoyed his meal, he was really concerned that I didn't have much to eat there. The amount of concern he had for my general well-being and food options was really sweet and surprising because I had never encountered that before. I've always been fiercely independent and it's weird to have someone who takes care of me, especially on their birthday.
If you're dating someone who respects, cares, and understands you, whether or not they are vegan is irrelevant. If you give them the same respect in regards to their eating habits, they'll do the same for you. If your end goal is to have a completely plant-based family, then maybe take that into consideration when you're looking for love. I mean, I'd be over the moon if Burrito Boy were vegan, but he's not and I accept that. The thing that's important to me is that he's open-minded about eating and living vegan. He just wants to make sure that I'm healthy and happy. Since I do 90% of the cooking, he ends up eating vegan when he's with me anyway.
And while Burrito Boy loves his meaty burritos and other non-vegan things, he's always pretty open-minded about my healthier food. I'm 90% sure he had never had whole chickpeas, tahini, or kale before, and especially not in this form. We went for a hike and I brought these bowls for a picnic at the top, and he optimistically obliged and ate the rice bowl.
"This is a whole lot of stuff I've never had before," he remarked between forkfuls.
"What do you think? Do you like it?" I probed.
"…It's a lot of chewing. But it's pretty good."
Every time I looked at him while he was eating, he had this sort of defeated look on his face as he chewed each mouthful. I had to laugh because he said it tasted good, but he wasn't used to eating hearty, leafy greens.
"I like spinach better," he added.
In hindsight, I should have steamed the kale a bit in the pan so it was a bit more tender, but I like the hearty chew that kale has. Burrito Boy has since eaten kale with tahini sauce again, so I think it's safe to say that it's BB-approved.
I made this meal just before "shark week", when my body was craving iron and carbs. The Vitamin C from the lemon juice allows your body to better absorb the non-heme iron from the kale, chickpeas, and tahini. Protein from the hearty greens, chickpeas, and brown rice keeps you full and satisfied. PLUS it's colouful so it's a feast for the eyes.
What do you think? Are any of you plant-based and dating non-vegans? Or vice versa? Sometimes my friends are dating vegetarians or vegans and they come to my blog for recipes to make for their partners (which is pretty rad btw. Go friends!)

Yield: 2 servings
Vegan Iron-Rich Kale Tahini Rice Bowl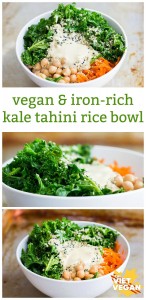 Ingredients
For the tahini sauce:
1/4 cup tahini (ground sesame paste)
2 tbsp tamari (or to taste, I don't like my food that salty)
1 lemon, juiced (3-4 tbsp, but you can do this to taste. I love lemon a lot)
3 tbsp water
2 tbsp olive oil
Optional: cayenne pepper powder or hot sauce for extra oomph
Per bowl:
1 cup of steamed brown rice per serving
1 tsp olive oil
2 cups of fresh kale
a pinch of salt (to taste)
1 squeeze of lemon (about 1/2 tsp of juice for the kale)
1/4 cup cooked and drained chickpeas
1/2 carrot, peeled and grated
Optional garnishes:
Hemp seeds
Toasted sesame seeds
Nutritional Yeast
Instructions
Prep:
Cook the rice (I use a rice cooker).
Grate the carrots.
Strip the kale, tear it into bite sized pieces, wash well, and all that jazz.
Whisk all ingredients together for the tahini sauce. Adjust according to taste (add more tamari if you like it saltier, less lemon juice if you don't like it as tangy). Set aside.
To sauté the kale, preheat a skillet to medium heat. Add 1 tsp oil and kale and sauté until soft. If you want it a little more tender, add some water once the heat gets going to steam the kale in the pan. Remove from heat and finish with a pinch of salt and a squeeze of lemon juice to keep it perky and green.
To assemble the bowl:
Layer the brown rice on the bottom.
Arrange sautéed kale, chickpeas, and carrot, then drizzle about 2 tbsp of tahini sauce on top. Garnish with hemp seeds, toasted sesame seeds, or whatever your heart desires.