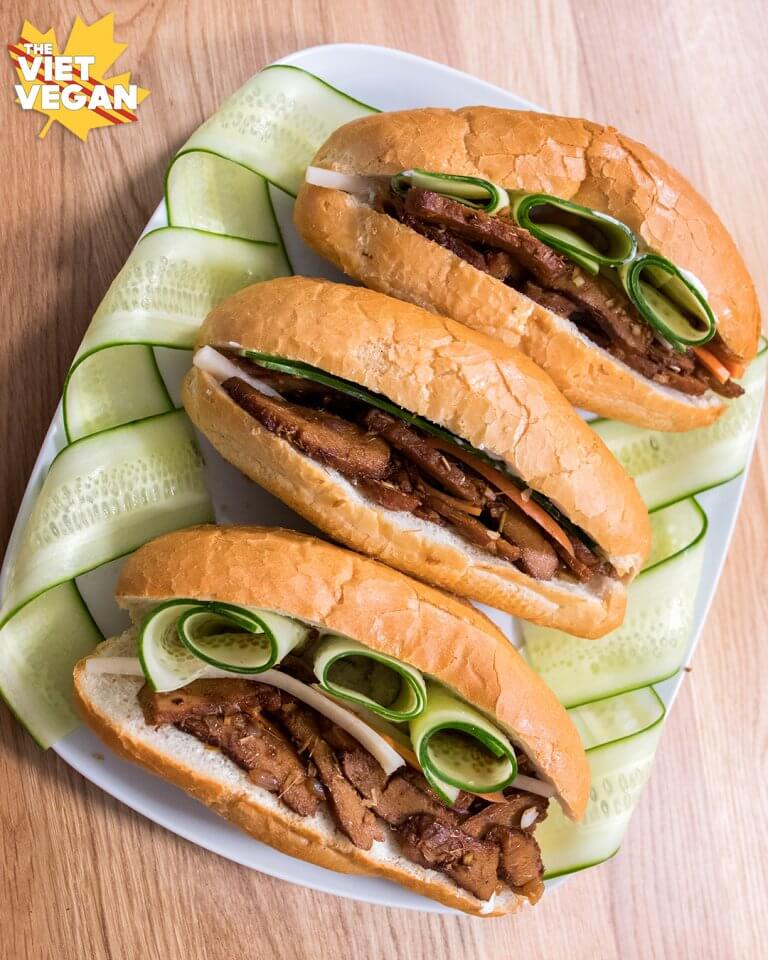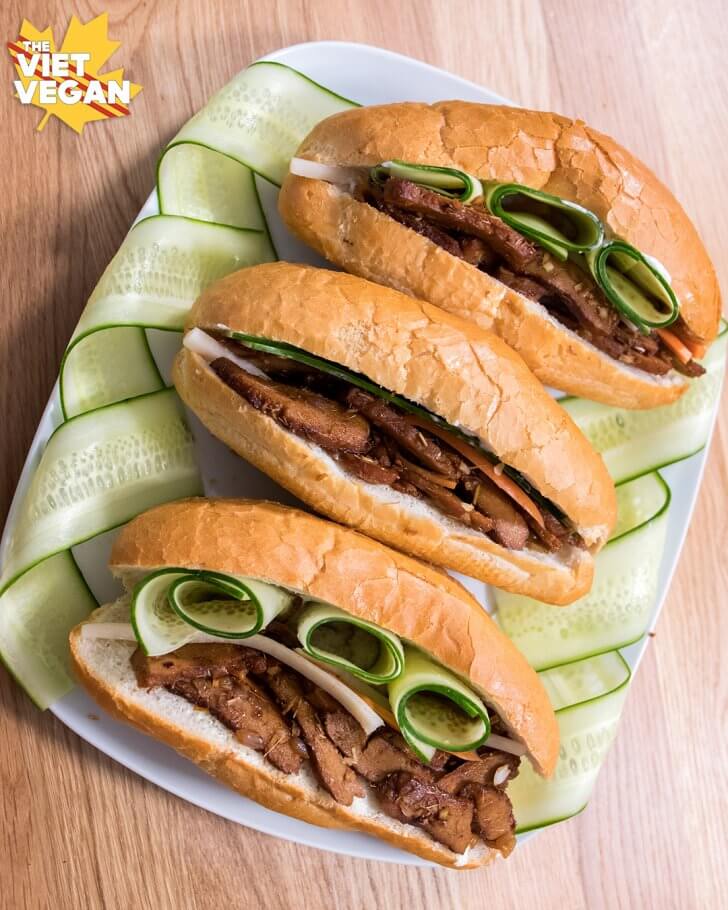 This week has been one of my more challenging weeks and I definitely feel like I'm stretching myself too thin. Emotionally and physically; my body is exhausted but I don't really have a choice but to keep trudging on. Something's gotta give and I think it's gonna give pretty soon. There have been a lot of things happening lately that I can't quite delve into just yet, but I'm opening a door I thought I was going to keep pretty closed for a long time.
Lots of life changes down the pipeline, and I'm trying to dot my i's and cross my t's before they start coming down. The last thing I need is some sort of emotional crisis on top of the stuff I can barely keep up with now.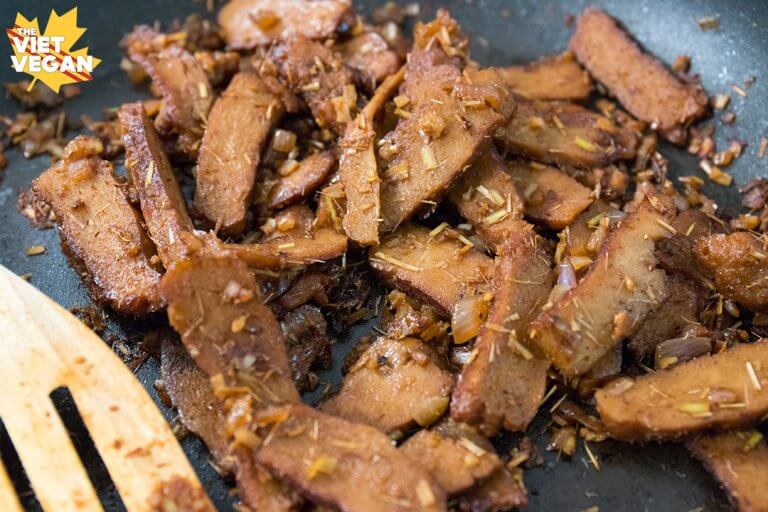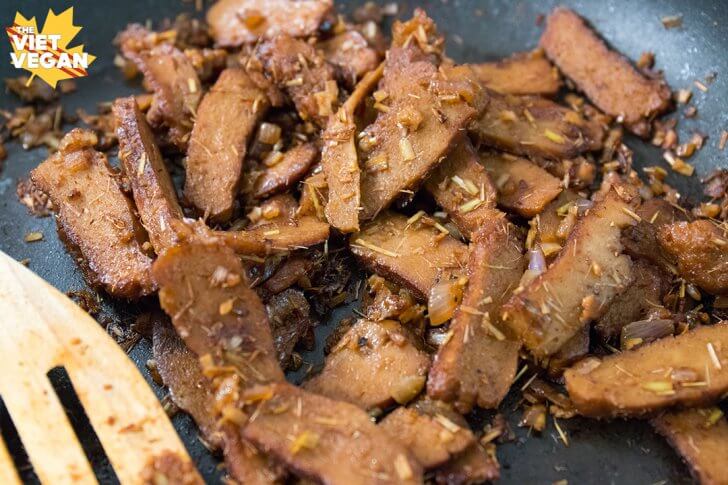 But all that drama aside, I always know that a nostalgic Vietnamese recipe can make me feel better. Savour a bite through the crisp, airy Vietnamese baguettes and getting a rich, unctuous bite of this lemongrass beef seitan. Layered with a fresh bite of thinly sliced cucumber and that satisfying pickled crunch of the daikon and carrot? Mmmmm this is the sandwich of my dreams.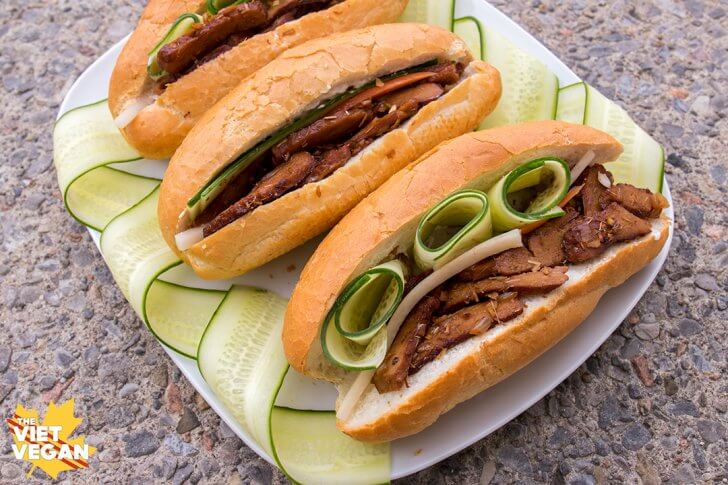 The seitan takes a bit of work, but now that I'm getting the hang of seitan, I think I'm going to start saying goodbye to the packaged mock meats because not only are those super expensive, they almost always have flavours and spices that I don't really love in 'em, especially when I like to control the sodium factor as well. It's really easy to prep ahead of time and just freeze for later!
This recipe was a collaboration with my friend Mary from Mary's Test Kitchen! She did a delicious vegan char siu bao that is sure to knock your socks off because her recipes are always amazing. Definitely go check out her website for some epic vegan recipes, and be sure to subscribe to her channel for more delicious vegan eats :)
If you want to see how I made this recipe, check out the video I did:
This recipe was adapted from the Steak Bites recipe from Chef Skye Michael Conrad's Seitan and Beyond cookbook (affiliate link)