I took a common Vietnamese lunch and put it in a bento box! Broken rice with veganized egg meatloaf (or egg cake), spring rolls, pickled carrots and daikon, and classic Vietnamese dipping sauce – all made vegan!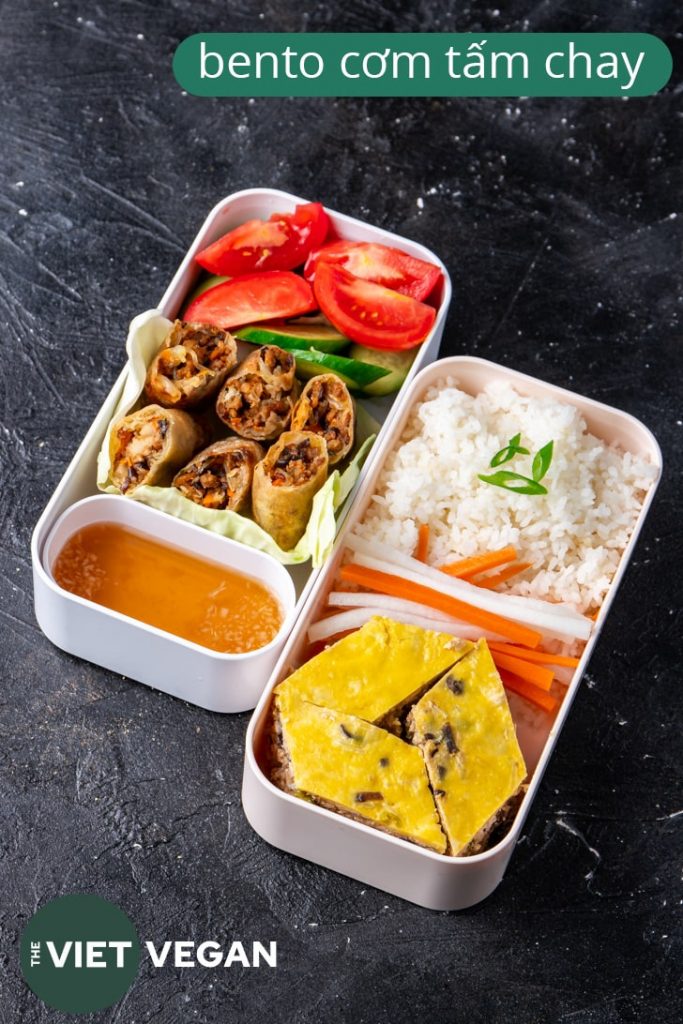 All the recipes are already on my blog, but I'll link them all here for you to make yourself! I made this bento box as a collab with a bunch of other amazing creators who are making lunches with a childhood theme.
I didn't grow up eating cơm tấm for lunch, but now that kids are bringing more bento-style foods to school and are embracing diversity more than they did when I was a kid, I hope that this Vietnamese bento is something my kid would love to bring to school one day!
Recipes in my Vietnamese Bento
Served with broken rice (just a type of Jasmine rice that is broken), tomato, and cucumber
The other creators in the collab: