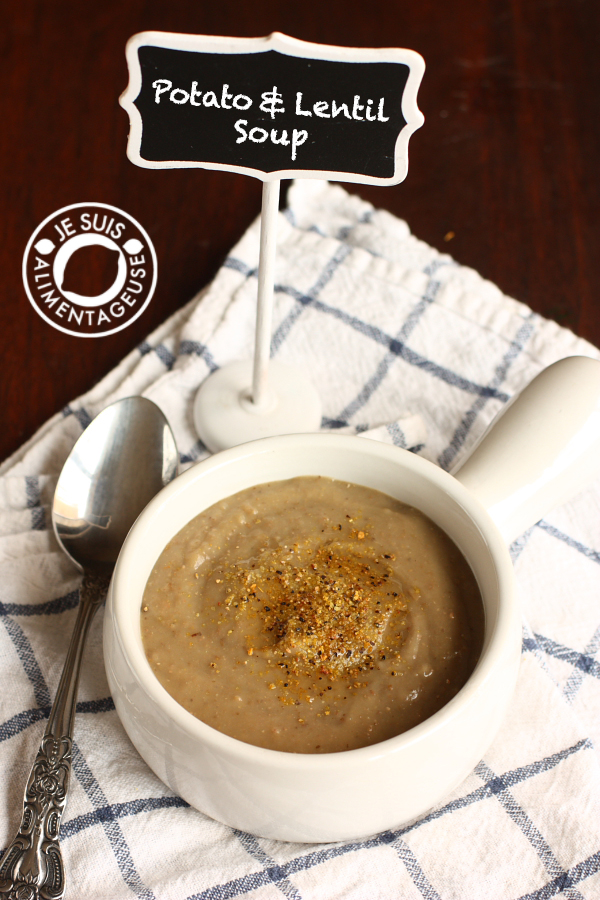 Happy Monday! It feels good to be back on track in terms of posting, let's hope it stays that way. Today I'll be talking about someone who I don't mention much on here. My special nerd who has my heart: Chris. He doesn't really read my blog because he's busy being smart and studying to be an engineer, but I thought I'd talk about him anyway. This weekend I went to visit him in Ottawa and I brought him some potato and lentil soup.
Let's rewind to how we met.
Well, we met over a guitar, but our enthusiasm for food is how our friendship grew. It started with spaghetti night in our residence. I was the only one with a pot/cooking utensils, and as someone who ate tons of pasta, we thought he had some sort of authority when it came to cooking spaghetti.
So he was in charge of boiling the spaghetti.
About 20 minutes later, we had a pot full of overcooked spaghetti, but as hungry first-year university students, we ate it anyway. The only issue was, about 1/3 of the spaghetti was burnt to the bottom of my pot because Chris forgot to stir. He panicked when he found out. He soaked the pot for a day. He tried scraping and scrubbing the pot to get rid of all the pasta. He managed to get it all out but what was left was a weird stain in the bottom of the pot that resembled the pattern of squiggly pasta.
I was kind of in shock because I had no idea how someone could mess up boiling spaghetti, because all he had to do was stir.
The poor guy kept saying to me, "I'm so so so sorry. I'll buy you a new pot." He was so wrought with guilt that he constantly offered to wash my dishes or buy me groceries or something for the next few months. IÂ kept reassuring him it was okay, because honestly it was just weird stains left at the bottom of my pot. Not the end of the world.
We didn't start dating until near the end of our first year, but somehow a really great friendship grew from that spaghetti pot incident.
Ever since then, I have had trust issues with him in the kitchen, and he's been totally self-conscious about cooking. Most of the time he asks me to double check every single thing he does in the kitchen, which results in me getting frustrated and telling him that I'll just do it to save time. Let's just say the prospect of him ever cooking me a romantic dinner is slim to none, but I'm okay with that.
Oh yes, I'm getting away from why I wanted to write this post in the first place: Chris and I have been together for over four years now. We know more about each other's quirks and habits more than we know about our own. Sometimes our familiarity seems mundane and our relationship can feel frighteningly routine.
This weekend I was reminded about why he's so important to me.
This week was his week off from classes, so he was supposed to spend a lot of the time working and studying to get ready for his midterms for the following week. But instead, he spent the entire time with his friend who came to visit from his hometown and to spend time with me when I came to visit.Were I in his place, I probably would have limited the amount of time I spent with other people so I could focus on studying, but he's so bloody selfless that he'd risk his academic career or sleep time to spend time with people that he cares about.
And he's a listener! Well, sometimes. He often forgets the things I specifically tell him to do, (e.g. text someone that we're on the way, put away the dishes, etc.) but things that I mention in passing, he'll remember and bring out later in such a profound and caring way. And he's always going out of his way to help other people.
One of my friends recently told me about how one time he listened to some sap story from a random guy on the street who came to Ottawa, lost his job, home, car, and everything and became homeless and just wanted a little help. Chris literally went to an ATM, took out $40 to give to this random guy to help him despite the fact that he himself was in university.
Sometimes it's absolutely irritating and inefficient, like when he holds the door for someone who's carrying a ton of bags but who's about half a block away. Yes, a beautifully kind gesture, but honestly, the guy is late for class or something and he still does this. It drives me nuts.
But he reminds me to be a better person. To be more patient, more selfless. To be kind.
He's probably never going to read this, but that's okay.
He'll know how I feel when he eats this soup this week. I probably gave him about three days worth, but knowing him, it'll last him about one. It's full of velvety potato goodness, and super hearty with the addition of green lentils, onion and garlic. This soup is great for those hungry winter nights when you want something filling and simple. And I was going to say that lemon pepper was optional for this soup, but it really makes a huge difference. It adds a bit of brightness to each hearty spoonful.
So take a leaf out of Chris' book. Be painstakingly kind.
Oh and make this soup.
BTW, if you're not a fan of puréed soup, you can leave this soup in its chunky stewy form, but you may want to reduce the amount of water from 8 cups to about 6 cups so that you still have that thick, stewy texture.
Yield: 8-10 servings
Potato and Lentil Soup
Ingredients
2 tbsp toasted sesame oil
2 tbsp olive oil
1 medium yellow onion, chopped
4 cloves garlic, minced
1/2 tsp paprika
1 tsp ground sage
8-10 small/medium red potatoes, peeled and diced (about 2 lbs of potatoes)
2/3 cup of green lentils, rinsed and drained
6 cups of water/vegetable broth (8 cups if you are puréeing it)
2 bay leaves (dried)
1 tsp dried parsley
1 tsp dried oregano
Salt to taste
Lemon pepper to garnish
Instructions
In a large pot over medium heat, sauté the onion in the olive and toasted sesame oils until lightly browned. (About 5-6 minutes)
Add the garlic, paprika, and sage and stir until fragrant.
Add the diced potatoes, rinsed lentils, vegetable broth (6 cups if you're just making a stew, 8 cups if you plan to puree it). Make sure the liquid covers the potatoes. If not, add more water/broth.
Add bay leaves, parsley, and oregano.
Bring to a boil then lower heat to medium low and simmer for about 30 minutes until the potatoes are fork tender and the lentils are soft.
Add salt to taste, add more water if too thick for your liking.
Puree if you'd like, or keep as a hearty stew. Garnish with lemon pepper and serve.