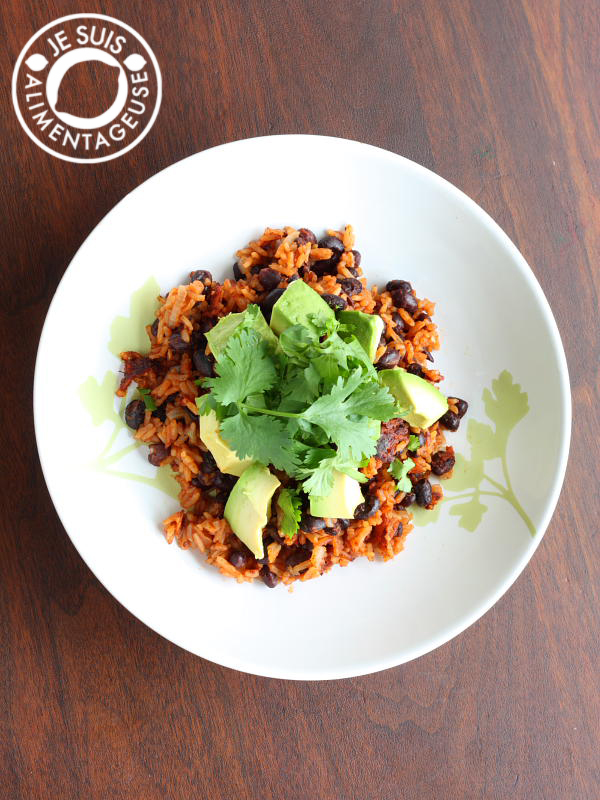 It's been so nice outside for the past while that it reminds
As the days get hotter, I have less of a desire to turn on the oven. My apartment isn't tiny, but it's small enough to heat up at least 2 degrees (Celcius) whenever I turn on the oven. Add heat, and the lack of air circulation with a fan or A/C unit, and my apartment gets hooooooot. Also, I have a massive window in my bedroom that faces east, and if ever my curtains are just sliiiightly cracked open, I wake up with an awkward stripe tan. Super attractive, I'm sure.
So if you don't really want to turn on your oven but you're still into eating hot food, turn on the stove to make these stovetop tomato rice and beans. The rice and beans make a complete protein, then you top it with avocado, cilantro, and a squeeze of lime juice, and you get a fresh, bright, dish full of flavour. If you like it a little spicy, you can add cayenne to the rice as it's cooking, or do what I do: just squeeze a ton of sriracha sauce over it.
The more traditional recipes I've seen use some cumin in the rice as it cooks, but seeing as I am anti-cumin, I omitted that and just used a little pepper and cayenne instead. CUMIN IS FOR SUCKERS.